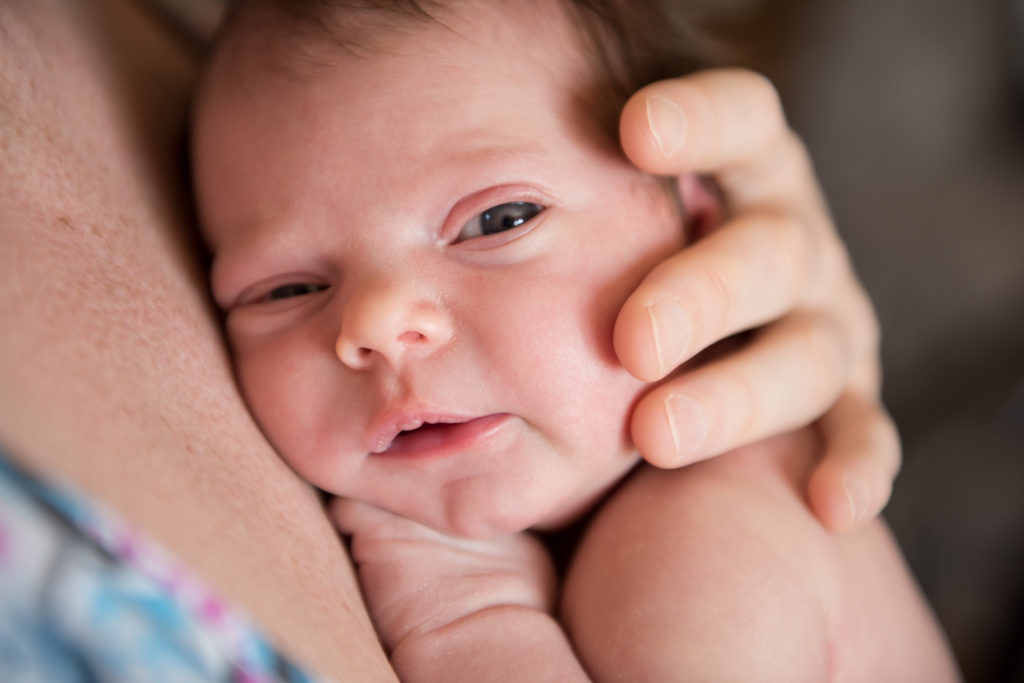 Being a New Parent, What's That Like?
What's being a new parent like? Let me paint a picture for you. You give birth to a beautiful baby. You're over the moon about this tiny bundle of everything right in the world. Your heart couldn't be fuller, it's surreal being a new parent. There really are no words. The hospital stay has been a whirlwind. Nurses coming in and going out just as you doze off each time. Your pediatrician stops in, your photographer is working her magic, and excited family and friends with smiles from ear to ear.
You're feeling ready to get home!
You make your way home for the first time as a family of 3! It smells like home, it looks like home, it's wonderful. As you settle in you gush over this beautiful baby and family you've created. WOW! Being a new parent is so incredibly amazing! Tiredness is setting in. You're feeling like you could easily sleep for 24 hours straight. You feed baby girl really well, change her diaper, and she's back to sleep. Your bed has never felt so good, you are fast asleep in no time.
Suddenly you wake with a jolt!
She' stirring again. Is she hungry again you wonder? Is she just working out some gas bubbles? She's not waking and seems to be falling back into sleep. Your husband is snoring, the house is still. You start drifting off to sleep again.
. . .
Your husband wakes you, he's standing over you with your little one in his arms.
"Babe, I think she's hungry. I just changed her but she is still fusing and rooting around." You sit up wiping the drool from your chin. You work to get her to latch, it seemed to be easier at the hospital. She's finally on the boob, you look at your phone, it's only been 45 minutes since you laid down, wow. Okay, she ate an hour and a half ago, but she definitely seems hungry. She is sucking away.
. . .
You call your husband to come back in.
"I don't know if she's hungry or not," you tell him. "She was fussing and trying to eat. I finally get her latched and she sucked like she was starving and then she fell asleep again, not 5 minutes in. I don't know what to do. Being a new parent is wild, huh?"
You both laugh an exhausted little laugh.
Your husband, the sweet daddy he is gets the breastfeeding book out. "Well, the book says she should be eating about every 2-3 hours. She ate about 2 hours ago, maybe she's not hungry. Should I burp her if she wakes again, maybe it's gas?"
. . .
Cue the dog barking at a UPS driver across the street.
You wake again and find your husband passed the fuck out! Poor guy is exhausted. He's a champ. He's stayed alongside you as you labored, never leaving your side. He came home cared for the dogs, updated family, loaded all your stuff in the car, cared for the baby so you can rest and now he is finally getting in a good rest. Good for him! You cover him with a throw and turn the lights down for him.
. . .
Fast forward to your fourth day at home.
Breastfeeding is way harder than you thought it would be, your boobs are sore and your neck is aching. Your pumping so your husband can give a bottle so you try to get rest at night. Rest, yeah that looks like 3 hours straight, if you're lucky. You don't know what day it is, but you know your baby is the most beautiful thing you've ever laid eyes on. You're starting to feel overwhelmed and slightly inadequate to be her mama. You think to yourself, wtf was I thinking, I can barely keep plants alive, being a new parent is insane, what a rollercoaster. Tears and silly laughter follow and you wonder if this ever gets easier.
Your husband suggests calling your mom over for some help.
You both need sleep. Breastfeeding feels more like a full-time job than the sweet bonding experience you envisioned and hoped for. You're running on fumes. Your fuse is short. You have threatened to cut the next person who rings the damn doorbell. You didn't want to call your mom, but her help is sounding better and better.
Let me stop you right there!
Being a new parent is ALL the things. It's incredible, fulfilling, fun, scary, and H-A-R-D! Being a new parent is hard, but it doesn't have to be so difficult. You can bond, shower, eat, and SLEEP, for more than an hour or two at a time with the right care and support!
With The Jacksonville Baby Company being a new parent means you'll thrive!
Our team knows the ins and outs of postpartum and infant care. The physical, emotional, and mental aspects that come with giving birth. We are experts in breast and bottle feeding. We know how to handle, store, and prepare breastmilk and formula. We are very well-versed in deep latching, spotting troubles before they get out of control, feeding positions, different techniques for bottle feeding, burping, diapering, cord care, literally all the things. You can sleep, eat, shower, and do so with confidence that your baby is great hands. Toddlers, extended family, and pets love us too! There is no way not to thrive with us by your side!
Contact us today! It costs you absolutely nothing!
You'll walk away with a crystal clear vision of what your first few weeks as a new parent will be like with proper support and care. Our team has over 50 years of combined experience, we are up to date and in the know on all things birth and parenting. We support ALL people, ALL parenting styles, and are genuinely happy to do so!
[This blog is meant to give you an idea of what being a new parent can be like for some, others have a unique experience of their own. We will talk more about other experiences in future blog posts]
Happy Birth & Parenting!
~Elizabeth Luke