"On recommendation, we hired The Jax Baby Company. They sent the sweetest specialist. She was with us for the duration of our vacation. It was fantastic! She was our extra set of hands throughout the day and she got up with the baby through the night. Best gift I've ever given myself. My mom and I got to share some much-needed time together. The support we received was nothing short of fantastic and Amelia Island, FL was beautiful. I'll be back and we have The Jacksonville Baby Company saved in our contacts." ~Caroline Stratten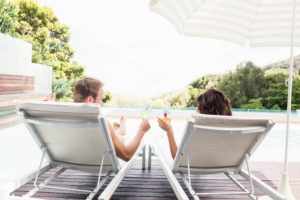 Travel and Vacation Support
Imagine the moment you realize you'll be traveling or vacationing with your infant and small children. The packing, the planning, and then the execution of baths, meals, keeping the kids occupied, and bedtimes, all while trying to relax and enjoy yourself! {insert heart sink here}
Worry no more, we provide travel and vacation support services! You wouldn't trust just anyone with your babies. In fact, you much prefer someone who:
knows normal infant and child behavior and development
is fully vaccinated (especially against dTap, the flu, and Covid)
knows and is certified in CPR
can work collaboratively with your family
takes directions well
can lead in your absence
understands this is your family and not a place to insert their judgment
is easy to communicate with AND
whose support puts you at ease
No sweat! We make short work of that list! Deep breath, and a sigh of relief, you have educated, skilled, and vetted travel & vacation support in us!
The Jacksonville Baby Company ranks best of the best!
We are a team of highly trained professionals who have extensive experience working with families. Our team has undergone a rigorous hiring process and provides travel and vacation support services all over the United States. From the Florida Keys to Amelia Island, from coast to coast, Alaska to New York and Atlanta to London and everywhere in between!
Are you planning a vacation or attending traveling for a wedding in or near the Northeast Florida or the Southeast Georgia area and need on-site care for your little ones while you prepare and enjoy the events of the days and nights leading up to and following the big event? Do you want the day or evening to yourselves? Perhaps you're seeking someone to travel with you on vacation for a couple of weeks. An extra set of hands and a fun companion to join you on outings and adventures is right up our alley! The Jax Baby Company has the perfect travel and vacation support specialist for your family!
Our travel and vacation support specialists are here to professionally and compassionately provide support to you and your family as you travel or vacation on the First Coast or as you travel to another beautiful destination! Yes, you can take us with you!
Investment begins at $3,100
Contact us today to learn more!