"I recommend The Jax Baby Company to everyone. The first night with Liz, she met us in the driveway where I was having a major mom-of-two moment. She sat with me in my car and helped calm and feed our daughter. For the first time in weeks, I felt some peace sitting there with her. I felt good during our time together." -Candice Rice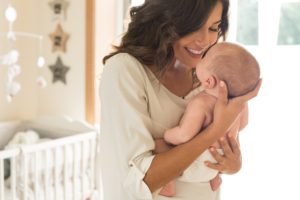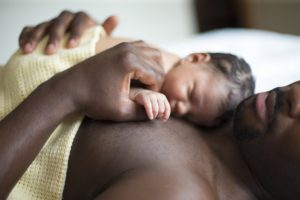 Postpartum & Infant Care Specialists
Professional, experienced, and warm, our team at The Jax Baby Company is transforming lives, one family at a time! Studies corroborate long-held knowledge about the fourth trimester: that families benefit immensely from hands-on help and support in the early weeks of parenting. We're there for you as the nights get super long and the days begin to blur together. Having skilled professionals in your corner matters.
Families choosing The Jax Baby Company are enjoying hands-on, expert assistance with newborn care, they're showering worry-free, sleeping well, and enjoying their babies even more.
Need us to travel with you or live-in with your family? We offer live-in and travel support for as few as 3 days all the way up to 30 days, and sometimes longer if needed!
Your Postpartum & Infant Care Specialist Can:
provide support so you can get more sleep/rest
provide/teach you newborn care
give hands-on, accurate breastfeeding and bottle-feeding guidance
help you with bottle-training, sleep-shaping, and sleep training IF desired
help catch up on dishes/laundry
help you select, order, and assemble baby products
help you discover all of your options and supports your choices
help you learn your baby and how to soothe him, her, or them
give you a break so you can shower or have some time of your own
prepare healthy snacks/meals
And… your postpartum & infant care specialist provides companionship when emotional support and validation are crucial to your well-being.
Not sure if postpartum & infant care support is for you?
I guarantee you that it is!
With us by your side you will thrive in parenting! We are here for you and all about you! Let's set up a time to talk by phone! Want to talk to other parents who've worked with The Jax Baby Company team? Our references are available upon request.
At The Jax Baby Company, booking early is always recommended to guarantee availability when you need us the most! Our specialists have been professionally trained and hand-selected to provide every family the one-on-one support they desire during a time that matters the most.
The support you want by your side, day and night, from the start! We offer several options at different price points, sure to fit the needs and budget of every family!  Contact us now and let our team of professionals help you find a package that is perfect for your family!
Packages for the First Six Weeks
Hello Sunshine | $5100
Sleep Dreams | $7500
Transitions | $800
Milestones | $1200
Single Shifts
4-hour shift | $200
8-hour shift | $288
10-hour overnight shift | $360
Live-in Support
Quick Getaway | $2200
Bon Voyage | $3700
Making Memories | $5400
Life on the Road | $30,000
Perhaps you're not sure exactly what you might want or need or need something completely unique. No worries, we got you!  CONTACT US TODAY!
Contact us today and we'll put together a unique package just for you!