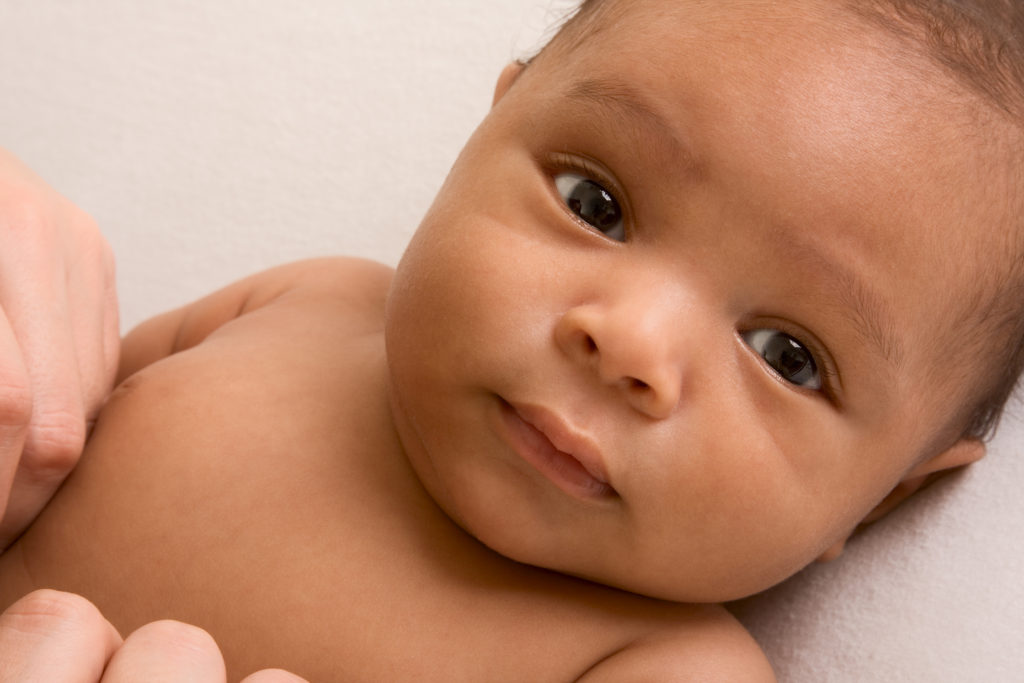 Washing Your Newborn | Step by Step Guide
You don't have to be a brand new parent to get butterflies in your stomach when you think about washing your newborn baby. Lots of parents who've done it before worry about "doing it right" or doing it all wrong. Much like riding a bike it usually comes back to you after a time or two. Step by step we're walking you through bathtime and helping you gain the confidence you need when washing your newborn! If you're about to embark on baby's very first bath using a tub with water, you'll want to go over and read "Baby's First Bath, Level Up With These Tips" to get all the best tips ahead of this step by step blog.
Did You Know: It's not necessary to wash your newborn or infant every day.
Newborns and immobile infants don't get "dirty" often. You'll want to wash your baby two to three times a week maximum to avoid drying out their skin. Until your baby begins scooting, crawling, or playing with pets on the floor or other infants out in public a simple wipe down with a warm wet cloth in between baths is sufficient.
Did You Know: A little dab will do ya! You don't need to use much soap at all.
In addition to being bathed too often, using too much soap can also dry out your baby's delicate and oh so soft skin. You can just put a tiny drop or two of your soap of choice into the bath water for washing your newborn baby, reserving a single drop for washing his hair. That's all you need.
Step #1: The Set Up
Choose a time when your baby isn't tired and hungry to bathe him. Begin by placing the baby bathtub either in the sink or on a level surface, not too close to the edge of the counter. If you're using one of those blooming sink inserts you will use it in the sink. If you're using a bather that sits inside the tub you'll either be in the tub with your baby or kneeling beside the tub. If you're getting in with baby you want to have a second person to assist you with getting yourself and baby out. If kneeling, please protect your knees!
Step #2: Washing Your Newborn
Make sure all supplies are easily within reach, make sure the tub is plugged, add the water, and then your sweet babe! Immediately place one washcloth that you've wet over your baby's genitals, remembering the 3 T's of Bathtime.
Your baby will pee in the tub and it's okay and there's no need to drain the water! If poop happens, you'll want to drain and start again. Fun times! While we're talking pee and poop believe it or not sometimes little girls can pee up and everywhere just as little boys can. Pro tip, I recommend always starting by placing a wet washcloth over their genitals as soon as the diaper comes off and baby is placed in the tub.
Wash and rinse in this order: top to bottom, front to back. Beginning with baby's hair use a single drop of soap of choice (tear-free may be a good option for you) onto the other wet washcloth and gently begin washing your baby's hair. Pay close attention not to get soap in her eyes or mouth. Wipe behind her ears and then under her neck, in his little neck creases where milk gets trapped. Rinse carefully avoiding his eyes, nose, and mouth. Work your way down the front of your baby. Use the towel over his/her genitals to clean the diaper area well. How you clean your baby's genitals depends on if your baby is a boy or a girl, is circumcised or intact. Check carefully to be sure your baby doesn't have any hair wrapped around his toes.
Washing a baby's backside isn't as easy as the front, but in time you'll become a pro at washing your newborn baby! You can either tip your baby carefully onto his side and wash the opposite side of his back and bottom and then repeat. Or, you can gently transfer your baby to lay face down onto your hand and arm always keeping his face out of the water while you wash then rinse.
Step #3: The Wrap Up
Remembering timing in the 3 T's of Bathtime wrap it up as soon as possible, even if things are going really well. Pull the plug from the tub being careful to make sure the water is making it in the sink and not your countertop and floor.
Holding the towel on your chest using your teeth and toss the right side over your right arm and left side over your left arm. Then, standing as close to the counter and your baby as possible carefully lift your baby from the bath and transfer him to the center of the towel on your chest. Wrap up your baby burrito!
If your baby is happy you may be able to transfer him to the place you'll lay him to dry and dress him. If he is upset, take a moment or two to calm and comfort him before continuing being mindful of the possibility of pee and poop. Place your baby on his back and dry him well. Then put his diaper on. If you are planning to use lotion on his skin, nows the time to do it. Start by rubbing the lotion in your hands to warm it first. Begin at the top and work your way down your baby's body. You can use the towel to cover the areas you aren't applying lotion to, to keep your baby warm.
When you've finished the top half of your baby's body put his shirt/top on. Then finish applying lotion to the bottom half and put his pants/bottoms on. Before putting on his socks check his nails and clip them if they need to be clipped. Brush his hair/head with a soft bristle baby brush. Use cotton balls to dry his ears. Avoid putting anything into his ears including Q-tips you can damage his eardrums.
That's it! You're done!
Whether your baby blissfully obliged or painfully protested his bath you're awesome! You'll get the hang of washing your newborn and he'll get the hang of being pampered and may even become playful with time!
Bathing is a topic our educators teach in our newborn care class and our team of postpartum and infant care specialists provide one-on-one assistance with baby's first bath in the comfort and serenity of your home! Contact us to find out more!
Happy Birth & Parenting,
Elizabeth Luke