It's an honor to work with so many amazing families! Take a peek at what it's like to work one-on-one with us!  Be sure to check out our reviews on Facebook and Google as well.
"I considered hiring someone for support during labor, but it was important for us to have an intimate experience. For that reason, we decided to take the ™Birth, Baby, Bond Course. We each walked away with so much confidence that we decided against hiring outside help. On the day I gave birth my husband did not disappoint. I owe that to The Jax Baby Company! My husband agrees, it was the best investment we made this pregnancy."
~Our Friend, Megan Kirk | Yulee, FL
"I highly recommend Elizabeth and the Jacksonville Baby Company. My partner and I reached out to Liz about sleep training services for our daughter who, at nearly 11 months, was waking throughout the night every night. We were exhausted and desperate. We read all of the popular books and programs and could not find anything that worked. The "one size fits all" approach was not fitting our baby. Liz became my village and sometimes my lifeline! She was loving and nurturing with our daughter while also teaching her the techniques to soothe herself to sleep. After five nights of sleep training, we have a baby who sleeps 12 hours each night with minimal to no wake-ups. Most importantly, Liz gave us the confidence to know we could continue the process after she left. Liz transformed our lives. Hiring the Jacksonville Baby Company was the best decision we ever made!"
~ Our friends, The McKinley's | Jax, FL 
"We took the Newborn Care Class and I couldn't recommend it more! Being from a different country away from family and pregnant for the first time is daunting enough without the pandemic thrown in there. This class made my husband and I feel so much more confident and ready for our little one to arrive. Not only is Elizabeth super knowledgeable but also made us feel at ease with her calm nature. Being a first-time parent brings a lot of questions and the Newborn Class is great for answering those, so I highly recommend it!"
~Our Friends, The Tamariki Family | Jax, FL
"I can not recommend anything MORE to new parents or families that need an extra set of hands during the postpartum period. My husband and I did the Confident Birth and Baby class as well as the Newborn Care class and I felt so empowered and prepared for a time that can be so intimidating for new parents. After delivery, my husband and I didn't have much help from friends or family. We started the postpartum support and that was worth everything and was such a nice recharge time for me. Elizabeth is so knowledgeable, trustworthy, friendly, and just a down to Earth, beautiful being. I wouldn't think twice about doing these classes and services again. Heather was SO caring, kind, compassionate, and just as eager to support us. If you're looking for birth or baby classes, I wouldn't go anywhere else. I feel as if we have a new part of our circle for support and that is something every new parent needs."
~Our Friend, Emilee McLavish | Jax, FL
"The Jax Baby Company worked with my husband's crazy schedule. We had a fantastic experience. After this class, I felt calmer and happier about my choice. We also hired The Jax Baby Company for some help at home after we delivered. I highly recommend the c-section class and the overnight support to anyone planning for a c-section."
~Our Friend, Sara Mitchell | Callahan, FL
"We utilized their education services & postpartum and infant care support service- we highly recommend them!!!"
~Our Friend, Katie Burke | Jax, FL
"I recommend The Jax Baby Company to everyone for postpartum & infant care support. The first night with Liz, she met us in the driveway where I was having a major mom of two moment. She sat with me in my car and helped calm and feed our daughter. For the first time in weeks, I felt some peace sitting there with her. She really made me feel good during our time together."
~Our Friend, Candice Rice | Yulee, FL
"We recently moved to Jacksonville and, not knowing anyone in the area, were so relieved to find The Jacksonville Baby Company! After a difficult birth and postpartum experience with my first child, we wanted to ensure that we would have adequate support the second time around. The first time we met Liz, Adrienne, and Heather, we immediately knew that we had found our village!
We worked with both Adrienne and Liz and cannot recommend them enough! They instantly became friends. It was a huge relief to be able to rest and recover, knowing our baby girl was in excellent hands. I never once questioned her well-being when she was in their care!
Not only did Liz and Adrienne take care of our baby, but they took care of our entire family. They assisted with whatever we needed, whether it was food prepping for my toddler, lending a hand with dishes, or just providing me with some adult conversation! They were also great sounding boards when it came to parenting decisions – both for my infant and my toddler.
I have absolutely no hesitation recommending The Jacksonville Baby Company and would use them again in a heartbeat! While we were so, so sad to have our time with them come to an end, we were also extremely thankful that they had helped us get to a point of no longer needing them. That's the sign of a job well done
🙂 Thank you so much, Liz and Adrienne! You will always be a part of our family and we hope you'll stay in touch!"
~Our friends, The Abeles Family | Jax, FL
"Utilized their education service & postpartum & infant care service- highly recommend them!!!"
~Our friends, The Burke Family | Jacksonville, FL
"I can not recommend anything else more than The Jax Baby Company to new parents or families that need an extra hand during the postpartum period and beyond. My husband and I did the Confident Birth and Baby class as well as the Newborn Care class. I felt so empowered and prepared for a time that can be so intimidating for new parents. Each class is customized, one on one, and while reviewing everything, she focuses on what you don't know and you can ask questions and get answers; without ever being overwhelmed.
My husband and I decided that we wanted the support of The Jax Baby Company team beyond my delivery. We don't have much help from friends or family. We started the postpartum support and that was worth everything, it was such a nice recharge time for me. Elizabeth is a knowledgeable, trustworthy, friendly, and just a down to Earth, beautiful being. I wouldn't think twice about taking these classes and using their services. If it wasn't Elizabeth who was there, anyone else we had contact with within The Jax Baby Company was SO caring, kind, compassionate, and were so eager to help. If you're looking for birth or baby classes, I wouldn't go anywhere else! I feel as if we have a new part of our circle for support and that is something every new parent needs."
~Our friends, The McLavish Family | Jax, FL
"My husband and I took the Confident Birth & Baby Class, in the comfort of our own home which was a major plus and allowed for awesome one on one time with the educators. This way we were never afraid to ask a question and could be totally open and honest. Both Elizabeth and Heather were excellent, compassionate, and super knowledgeable in what they do. I love that they are totally supportive of whichever birth plan you have in mind, and they don't impose whatsoever their opinion on which birth plan you should choose.
I feel like many doulas these days are a tad "crunchy" and really push for natural childbirth. This intimidated me because I knew from the start I wanted an epidural. I quickly learned, however, that the ladies at JBC aren't the kind of doulas that try to talk you in or out of anything. They support your choices 100% and go over every possible childbirth scenario so that you are fully prepared when the day comes.
Between the two of them, they've had 10 babies and have undergone basically every childbirth there is! It was amazing to hear them speak from their own experiences. It really put me at ease when the day came for me to give birth to my little one. I am so glad I chose The Jacksonville Baby Company and highly recommend the Confident Birth and Baby Class ESPECIALLY for first-time moms. They not only go over childbirth but also a LOT of great postnatal info as well!"
~Our friends, The Kirkland Family | Neptune Beach,  FL
"I couldn't have asked for more amazing postpartum specialists. Elizabeth and Heather were extremely understanding when I underwent an emergency c-section and my date of discharge from the hospital changed due to additional complications. I needed all the help I could get once I got home, and they went above and beyond my expectations helping me with childcare, breastfeeding, light housework, and meal prep. They are both so kind and very knowledgeable. One of the best parts is that they knew just what to do to help me out around the house without me having to explain or ask. If you think you may need any help at home after giving birth I highly recommend the Jax Baby Co. Elizabeth worked with me to create the perfect schedule to meet my needs!"
~Our friends, The Bramwell Family | Jax, FL
"We contacted The Jax Baby Company initially because we were having problems trying to train our 3-month-old son how to bottle feed. After spending time on the phone with Liz where she offered up a boatload of good advice and some tips/tricks, we had her come to our house for a few sessions to show us what to do, and to help us figure out if our baby was adamant about not taking the bottle from mom and dad. Liz was amazing with our son and really worked with him for hours (no small feat as he was over 16 lbs at 3 months!). She also offered great advice for sleep training and developing schedules, played with my two-year-old, and even helped with some chores so that I could spend time with my baby in addition to bottle feeding. She helped us to identify the possibility of a lip tie and made a recommendation for an oral surgeon. After having a consult with the oral surgeon, it turns out he had buccal ties, and these were restricting his ability to latch.
While our journey had been challenging, we're finally making meaningful progress and our son can now take several ounces each bottle feeding session. Liz has been thoughtfully checking in on us along the way to see how we're doing. Honestly, without her, I think I would have given up long ago. I can't recommend The Jax Baby Company enough! These ladies know what they are doing!! That feeling after your baby is born where you wish you could take the L&D nurses home with you- that's Liz and her team… but you can actually take them home with you!"
~Our friends, The Galway Family | Jax, FL
"I have reached out to The Jax Baby Company for multiple issues from tongue tie, sleep support for our family, and where to find the best resources in this big city. All of which have empowered us to make the best decision for our family. We recently reached out about sleep training and they've empowered us to start in a way that was comfortable and effective! We learned some things and changed our perspective in ways we would have never have been able to through our research! We are so thankful for The Jax Baby Company!!"
~Our friends, The Cook Family | Orange Park, FL
"My husband and I took the Daddy Doula/ Birth Partner Class with Elizabeth. Initially, we were considering hiring a doula. We then decided that it would be best for my husband to act as a doula during the birthing process. The class was very informative and we each walked away with so much information. One of the things that I loved most is that Elizabeth came to our home to teach us this class. It was very personal and we were able to ask as many questions as we needed and even break for snacks. Our 10-year-old daughter even popped in a few times to take part in the class and ask big sister questions. I would highly recommend this company and I'm so grateful that they offer this class."
~Our friends, The Waters Family | Jax, FL
"We absolutely love for Elizabeth and her entire crew to care for local moms and educate our clients on many areas of pregnancy and beyond. If you're looking for non-biased honest information that is non-judgemental and kind, then look no further."
~Our friend | Pregnancy Ultrasound Technician, Leah Klatt Carroll
"I can't say enough good things about Heather! She was on time, professional, and my kids enjoyed her. She made dinner, cleaned up and helped my three-year-old daughter make a card for my wife. She has impressive credentials. I will definitely hire her again."
~Our friends, The Pressley Family | Jax, FL
"I am so happy I chose The Jax Baby Company to encapsulate my placenta for me. I was a surrogate giving birth to twins. Elizabeth was amazing from the first meeting. The encapsulation process went great! She was able to come right over the next day and started the process. She left my kitchen cleaner than it was and even did some of our dinner dishes as we ran over. The capsules and tincture are perfect and I am already feeling the effects of the capsules. I'm 8 days postpartum and feeling amazing, and my milk supply is increasing daily! I feel energized, emotionally balanced and more "normal" than I expected 8 days after giving birth. I will never go to anyone else and I consider her a new, wonderful friend."
~Our friends, The Jeffers Family | Orange Park, FL
"From the moment we met Elizabeth, we knew she was going to be great support following our baby's birth. She is professional, thorough, informative, caring and so passionate about what she does!! She has been the most emotionally supportive person throughout my postpartum care. She provides support day and night and is great at just listening when an overtired momma wants to vent in the middle of the night. She made placenta capsules for me and I feel they helped. I had severe postpartum depression with my first child and I wanted to try anything I could to decrease my PPD. I feel this time around was not as intense as it was the first time. I recovered much quicker than I did with my first child. She really is amazing at her job and I couldn't have asked for a better doula to have by my side post-pregnancy. I highly recommend her!"
~Our friends, The Dalton Family | Kingsland, GA
"Elizabeth is a very positive and nurturing Doula. She effectively demystified the placenta encapsulation process from the start, plus soothed me when I called her with induction concerns. I know she would have been a great coach had I hired her to be present on our baby's birthday. I was concerned about milk production because we have a hectic household at times and struggled a bit with our last son. having to take a few days off a week just to destress enough to provide for his needs. Producing milk has not been an issue this time at four weeks after birth. I cannot say if it is due to this child's temperament that we are having a better go, or if the placenta capsules have helped this child's temperament, but I am so glad I met and hired Elizabeth."
~Our friends, The Sidwell Family | St. Marys, GA
"Elizabeth was amazing!!! I knew from the day I was pregnant I wanted to encapsulate my placenta. She came highly recommended by many of the military wives in the area. I now see why. She took the time to thoroughly walk me through the entire process and explain to me how they go about everything. She came and met with me about 6 weeks before my due date to make sure that I had all of the materials in order to collect the placenta and I knew the proper storage beforehand. The fact that she did everything in my home made me feel very at ease because I could be as involved as I wished with the process.
I had an interesting labor and delivery, long story short I got a fever and my midwife called The Jax Baby Company to see if I could still encapsulate. Elizabeth had a conversation with her, gave us instructions, and stayed in communication. She checked in on me and my daughter, and not just about the encapsulation process which made me feel like she genuinely cared.
When she did come to my home we engaged in great conversation and she explained step by step what she was doing and why it was being done. She is clearly very knowledgeable about the process, and I would recommend working with First Coast Doulas any day. If we have our second child before leaving the area I will definitely be working with her again!"
~Our friend, Natalie Gonzalez | Jax, FL
"I have nothing but words of praise for Elizabeth. Knowledgeable, reliable, punctual, passionate, caring, great at following up with clients, a true professional. From the first moment I spoke to Elizabeth, I was impressed by her honesty and organization skills. I needed someone that would be on top of things and I am happy to say she was that person. I chose her because she was recommended by a trusted friend and also because she would come to my house to encapsulate my placenta, which would make things safer and easier for me. Safety is Elizabeth's number one priority. Even though she was not my doula, I was pleasantly surprised that she checked on me several times throughout my pregnancy and after giving birth. She truly cares about her clients and she does her best to support them.  If you choose to hire Elizabeth, you are in good hands!"
~Our Friend, Mihaela Nan | Jax, FL
"We found Elizabeth during my first trimester and I booked right away for placenta encapsulation. I was at the Preggo Expo when I found them and I had already found a doula, but I knew I wanted to encapsulate and she offered everything I wanted to try. I loved the fact that she comes to your home to encapsulate so you KNOW you are getting your own placenta. She made everything super easy to get prepared and answered all my questions quickly and efficiently.
When I finally had the baby she was able to come to my house the day I got out of the hospital and I had the pills, smoothie cubes, and tincture the next day! It was a pleasure to have her around those 2 days, we talked about labor, baby, and breastfeeding. She has also been checking on my daughter and I periodically to make sure everything is going well and answered some questions I had about c section recovery. She is super sweet and easy to talk to.
I loved my experience, I have not felt any symptoms of PPD and it was great having someone to text and ask questions during my recovery. If I decide to have another baby I would hire The Jax Baby Company again in a heartbeat!"
~Our Friend, Jamie Lester | Jax, FL
"We choose to work with Elizabeth for our placenta encapsulation. We met her at the Jacksonville Pregnancy Expo and decided to work with her due to her extensive knowledge about the safety of placenta encapsulation and the fact she comes to your house to complete the encapsulation. I was interested in this because I wanted to make sure I produced enough milk along with the other benefits.
Turns out I now make enough milk for a small country and have more energy than ever before! Countless people have asked what my "secret to success" is and every time I say my placenta! I highly recommend this to everyone and recommend Elizabeth to work with. She was very supportive throughout the whole process and was flexible with coming to our house as we had a NICU baby and we're back and forth quite a bit. She made sure to leave the kitchen cleaner than when she came and was very thorough with her directions. I will definitely be doing this again and if you also decide to work with her, you will not be disappointed!"
~Our Friend, Stefani Jackson | Macclenny, FL
"Elizabeth was caring, kind, professional, and warm. She explained everything about encapsulation and answered our many questions. After birth, she responded right away to set up a time to come to our house. She made it easy to the point that we could go nap or if we needed some fellowship she was there to listen. Elizabeth checked in with us a few times after and was very available if we needed anything. Would definitely hire her again and would recommend her to anyone!"
~Our Friend, Janine Kane | Yulee, FL
"I first contacted Elizabeth about placenta encapsulation.  She was so kind and knowledgeable and made me feel very comfortable about the whole process.  I was really on the fence.  After speaking with her and my husband we decided to go ahead and do it.  We had our first meeting and absolutely fell in love with Elizabeth. She explained the entire process step by step and answered all of our questions!
After our baby was born she came to our house and prepared our placenta.  She cleaned the area really well and even did my dishes!  She is a very open and honest person which I appreciate! It was a pleasure working with her!  If I have another child I would like to hire her to be our doula as well!"
~Our Friend, Megan Collins-Schaber | Orange Park, FL
"The Confident Birth & Parenting Class was super informative even though we took another class two weeks prior. Before these classes, I was nervous about the pain and unknown of labor. Elizabeth helped my husband and me understand what's happening during labor, our options for delivering in a hospital, and taught us ways to cope.
I considered hiring a doula for our delivery, but we decided birthing classes and placenta encapsulation would be a better fit for our needs. Elizabeth made us feel confident in our choice.
We liked the convenience of the classes in our home. Elizabeth answered all of our questions and that helped us prioritize things. She is passionate about teaching and about people you can just tell. Anyone wanting to take a class should.  The peace of mind was worth the small amount we paid because we're no longer fearful of the process. The only thing left to do is to welcome our daughter. Thank you Elizabeth."
~Our Friend, Kelly & Brad K. | Yulee, FL
"I hired Elizabeth for placenta encapsulation, she was awesome! She worked around our family's schedule. Was very courteous and polite. My daughter loved talking to her. She was quick and very clean. Would definitely hire her again, as well as tell others about her! Thanks Elizabeth!"
~Our Friend, K. Marie | Callahan, FL
"My husband and I took hypnosis class when I was pregnant with my last baby and it turns out that even when you practice consistently sometimes hypnosis doesn't work. I was glad to find The Confident Birth & Parenting Class. Elizabeth taught breathing, relaxation, along with natural and medical pain relief options without judging me. Best classes I've taken and I have take several over the years."
~Our Friend, Sandy M. Baker | Atlantic Beach, FL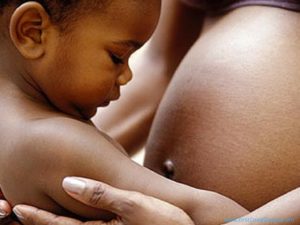 "Elizabeth performed the placenta encapsulation for me after my second child. She's very informed on the topic and was able to explain it to me and my husband. Before delivery, she provided the transport kit with all the supplies needed to bring my placenta home with me. Then after I delivered and she came to perform the encapsulation services. She allowed my husband to watch as much as he could. She was professional, but it was also like having a friend come visit. She was a pleasure to have in our house. Before and after, she cleaned up the area she was using and provided me with a keepsake of the cord. If I was to recommend anything and anyone it would be Elizabeth and placenta capsules, best decision ever!!
~Our Friend, Ashley Morgan | Jax, FL
"When I found out I was pregnant, I was thrilled.  It was my first baby so I was truly uneducated about anything birth related.  I started searching for a doula and I found Elizabeth Luke. I watched a video of her being interviewed on TV and was very impressed with her and what she had to say.  When I contacted her with my many many questions she always went above and beyond responding to me and in a very timely fashion.  I loved reading all of her many blog posts on Facebook.  Liz is plugged into technology and has sent me resources and videos and many things to help educate me on everything birth and baby.  It was an easy decision for me to choose her to be my doula.
As the months went on through my pregnancy I felt like I had a sister there for me helping me along the way.  Liz has always acted in a professional manner and yet she feels like part of the family.
When it came to the labor and delivery of my baby girl, Liz was with me from start to finish and beyond.  She held my hand and coached me through breathing and relaxation.  She had tips that made the labor so much easier.  We did exercises to get my contractions to become more regular which made it progress more quickly.  And when I wanted to give up she was there for me, she didn't leave my side and made me feel safe and secure.  I got the natural labor I wanted and wouldn't have if she had not been there.  And now I have a beautiful healthy baby girl and a great new friendship with Liz that I treasure.  We have started calling her Aunty Liz.
I opted to do placenta encapsulation and am very happy with that whole process.  Baby is one week old and I am feeling great already.
Elizabeth is one of the most amazing people I have ever met. She is a strong, intelligent, beautiful, encouraging, caring, thoughtful, funny, and compassionate woman that is so good at what she does. Hiring her was the BEST decision I made in this pregnancy.  I would highly recommend her!  Thank you Liz from the bottom of my heart!  We love you!"
~Our Friend, Katie Kallusch | Fernandina Beach, FL
"I contacted The Jax Baby Company for placenta encapsulation and since day one Elizabeth was nice and gave me all the information that I needed. From how she does the encapsulation, the papers, the process, everything. The day came and she arrived on time, double cleaned the space she was going to use, set up everything while showing me what she was doing, and explained every detail of it to me like I wanted.
The pills work fantastic! When I drink them, I end up creating more milk than usual, I feel energetic, and let's say the pills have been helping me a lot on getting thru the day. The times I have forgotten to take them, I have noticed the differences pretty fast. I feel tired and my milk supply isn't as much as the days that I take them. If I would have known about The Jax Baby Company sooner, I would have purchased doula services too."
~Our Friend, Jennifer Rodríguez | Bonano Yulee, FL
"Liz is one of the most genuine people I've ever met.  She truly cares and is one of the least judgemental people that I know. I have never felt anything but comfortable around her. She perfectly balances professionalism and friendship with her clients. She is so passionate about her work and her passion is contagious.
When we were first asking about doula and placenta encapsulation services, we were living out of state preparing to move to Jacksonville. I showed interest in a moms group on Facebook, Liz contacted me, gave me some information and checked in on me from time to time but was never pushy.
We moved and got settled, then I contacted her and we went over all of my questions.  I know we talked much longer than the time she allocated for, but she was patient with me and answered all of my questions. After I made the decision to go with The Jax Baby Company placenta services, she was communicative and helpfully reminded me of the necessary instructions to prepare for my placenta to be encapsulated  (which was great because I had extreme pregnancy brain and couldn't remember much).
Once we came home from the hospital,  Liz came over to start the encapsulation process. I was surprised how relieving it was having the process done in my home.  There was no question of a mix up or cleanliness or anything.  My husband liked watching what Liz was doing and learning about it.
After she finished, she talked to me about how I was feeling, how postpartum was going for me, checked my son's latch while he nursed and overall told me I was a rockstar and doing great.  She was compassionate, kind and encouraging.
The capsules helped my energy level so much! I felt an increase in my breastmilk supply and they helped me feel less like I was on a roller coaster mentally and emotionally. They did exactly what I had hoped they would! I recommend placenta encapsulation to anyone, especially by Elizabeth Luke."
~Our Friend, Tara Alexander | Jax, FL
"I don't know what we would've done without Elizabeth's knowledge and guidance! After many trials, we finally had our rainbow baby this year and after hearing how many moms I knew that had been disappointed with their birth process, I decided to pursue hiring a doula and also placenta encapsulation. Elizabeth and I clicked and I knew she was perfect to help us with our very special day. The placenta encapsulation was top notch and I don't regret having it done one bit. I really do think that my faster healing and bounce back from birth is due in part to the pills. If we were to decide to try for another baby, Elizabeth would be my first call after confirming a pregnancy – highly recommend her!"
~Our Friend, Elizabeth Dominguez | Jax, FL
"Elizabeth was amazing throughout the entire process. She was always very supportive and willing to answer any of mine or my wife's questions. During the birth, she was awesome in making sure our birth plan was taken into consideration by the hospital team. I highly recommend her for anyone who is expecting a little bundle of joy."
~Our Friend, Gonzalo Dominguez | Jax, FL
"It was like having my sister take the night shift, but I didn't have to explain my choices. I didn't think I'd need much help after I gave birth, but we were both exhausted a week into being home. Having our postpartum doula, Liz here helped me relax and sleep better!" "P.S. My sister is little jelly though!"
~Our Friend, Marcia G. | Jax., FL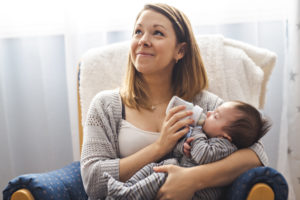 "Elizabeth came to my home and did my placenta encapsulation. She's amazing! She was extremely professional, friendly, helpful, and available at all times. I loved how attentive she still is 🙂 I would definitely recommend her and will be using her services with our next babe!"
~Our friends, The Arias Family | Jacksonville, FL
"Having Elizabeth be my doula was the best decision I made during my pregnancy. Elizabeth is very knowledgeable and always has the resources to answer any of my questions. Elizabeth went above and beyond as a doula. I know she truly cared about me and making sure I had exactly what I wanted. She supported me 110% in any decision I made during my pregnancy and labor. I truly believe the birth of my son wouldn't have gone the way I wanted it to without her. I really love the thought and effort she put into my cord keepsake and placenta artwork. She really got to know me as a person to know exactly what I like. My placenta pills have been awesome with energy! She will always have a special place in my heart and will definitely be my doula for my next baby!!"
~Our friends, The Clark Family | Fernandina Beach, FL
"After seeing what's involved with placenta encapsulation I wouldn't trust just anyone to encapsulate my wife's placenta. I wanted to see what the placenta felt like, so Elizabeth had me wash and put gloves on. I held the placenta! She gave me a quick anatomy lesson about it. I'm the crazy dad. I even took pictures. It was cool.
My wife found Elizabeth by way of google. She said she had a good feeling after talking to her and felt having her capsules made in our own home was the safest way, not someone else's kitchen. Elizabeth explained blood born illnesses. Now I understand why she chose The Jax Baby Company and why our home was the best place.
Elizabeth's equipment was very clean and she knew a lot about the placenta's function. When she left I even texted her with questions about something in our daughter's diapers, she explained newborn poop and put our mind at ease. I hope we are still stationed here when we have our next baby. If not I'll probably fly Elizabeth out to wherever we are stationed. I may even take a course myself."
~Our friend, Scott Marshall | Jax, FL
"Elizabeth made this easy for us and apparently entertaining for my husband! This ended up being right up his alley. Our doctor was happy to learn The Jax Baby Company was setting a higher standard and was impressed with the kit provided to us. I wanted this experience to be a good one and The Jax Baby Company made it very special! People ask me why I would ever do something like this. Here is my experience for those wondering. The first thing I noticed taking my capsules is that I had energy. I think it helped increase my milk supply too, but I also took mother's tea. The tincture is something I am thankful for now as I have finished my capsules. I had no idea what to expect with a tincture, but I call it my "happy potion". I will do this again, and hopefully, it will be with The Jax Baby Company."
~Our friend, Karissa Marshall | Jacksonville, FL
"My experience with Elizabeth has been absolutely amazing! I wish I had known her when I had my first two boys! She has offered me so much support and has become a great friend! I purchased the placenta encapsulation service and was beyond pleased with the outcome. With my first two children, I had heavy bleeding, no milk supply, and battled Postpartum Depression. With my third child, I started the placenta pills when he was 5 days old and was floored with my results! My post-baby bleeding stopped around 2 weeks, my milk supply came in and I actually have milk to put in the freezer, no PPD insight, AND the energy boost they gave me helped me kick a terrible coffee habit.
I have felt amazingly wonderful post-baby and I totally credit it to my placenta pills, if we expand our family again I will, hands down purchase this service again along with doula services from this amazing woman!! I highly recommend!!!"
~Our friends, The Cornuet Family | Jacksonville Florida
"A friend suggested we call The Jax Baby Company for post-birth doula support. Calling didn't feel right to me, but I needed sleep and I didn't want my family coming in and taking over. They already made me feel weird about breastfeeding. I talked to my husband and he was fine with it. So I called Elizabeth. She rearranged her schedule to get to us on a Friday night.
She arrived around 8 p.m. She spent the night with our family and we weren't sure what to expect. We talked about what was happening through the night and she asked if we were comfortable turning off the baby monitor and letting her wake us as needed. I was hesitant, but we agreed, honestly we were desperate for sleep. We're so thankful for Elizabeth's help. I was able to stay in bed all night. I don't remember even going to the bathroom. She brought our son to me once to nurse him back to sleep. She changed his diapers and she gave a bottle during the night at our request. She left around 6 a.m. the next morning. I didn't even get to say goodbye because I was still sleeping.
Elizabeth called me later in the day to check on me, she is very thoughtful. She was able to hand our son off to my husband and even taught him another way to burp him. My husband said I slept like a rock. We liked her so much we hired her to come back once a week."
~Our friend, Shelby F. | Fernandina Beach, Florida
"I'm so happy that I was referred to Elizabeth! She prepared my placenta capsules and artwork the morning after my son was born. Any questions I had were answered quickly, clearly, and kindly! I wish my husband and I had decided to hire a doula. I would have loved for her to be mine. I've also made a new friend!"
~Our friends, The Hancock Family | St. Mary's, GA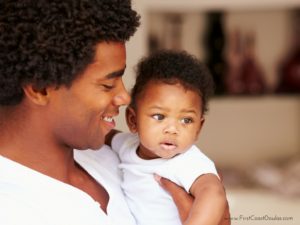 "Elizabeth saved my sanity. I was ready to run away. I needed sleep and someone who understood what was happening to me. Elizabeth took the time to listen. My husband and even my own mother had no idea how I felt. I'd never heard of postpartum & infant care specialists. I purchased a small package of hours to see if it was something I'd like. I fell in love with having her here. I SLEPT! She fed me and she even held me when I cried and never brought it back up. She helped me understand what I was going through and even helped my husband understand me a little better. I hope Elizabeth is around when I have my second baby because I don't want to do it without her."               
~Our friend, Danielle M. | Jax, FL
"I can not say enough good things about Elizabeth Luke. I had my placenta encapsulated by her. She was prompt! I was amazed at how hard and quickly she worked on my products! She is extremely good at what she does. She even brought a present for my 2.5-year-old.  She prepared placenta capsules, tincture, artwork, keepsake, perineum wash, and healing baths for me. She made me feel so secure in my decision to encapsulate. Any time I had a question, she had an answer. Elizabeth Luke was a perfect match for me. The only thing I regret is not hiring her as my doula for my birth! WE LOVE HER!"
~Our friend, Carrie Murray | Fernandina Beach, FL
"This was my 5th birth, but 1st time doing placenta encapsulation. Liz answered all my questions thoroughly. I was able to begin taking my capsules two days after returning home. She also made artwork and tincture for me from my placenta. The artwork and cord keepsake are gorgeous! You can tell Liz is very passionate about birth and empowering women. I am very happy with the capsules and service I received and definitely will be recommending encapsulation and The Jax Baby Company to my family and all my friends."
~Our friends, The Zachrich Family | Jacksonville, FL
"This is the second time I've chosen encapsulation and just like last time I feel great. With my first son, I had a gentle birth and my mother was staying with us to help out. I had horrible post-birth bleeding, low milk supply and felt like I was run over by a truck by week two. Then I started my son on formula because I wasn't making enough milk, that led to some depression which I struggled with for about eight months. I couldn't imagine having another baby, the thought made me sad.
I got pregnant with our second son and I decided to have my placenta put into capsules after researching natural ways to heal after having a baby. We paid three-hundred dollars to have it done, everyone thought I was crazy, I worried I was crazy, but it was worth it. No problems with energy at all and I had no help after the birth of our second. I was able to breastfeed our son until one without giving any formula and I contribute this to my placenta pills.
When we found out we were expecting our third baby my husband started a 'fund' for my magic pills and luckily we found Elizabeth. We moved between baby two and baby three so I wasn't sure I would find someone to do this for me. She explained the entire process to us and even gave me information for classes on breastfeeding and connected me with a parenting group in the area. She was professional and fast. I couldn't believe only three days after birth I was taking my capsules.
I wish I could tell everyone how placenta encapsulation changed my view of having a baby, even my husband tells his friends about it and he was totally grossed out when I told him what I was planning to do the first time. Knowing my body made this for me is pretty amazing, it's right up there with making another human being. I highly recommend Elizabeth and I'll send all of my friends in her direction."
~Our friend, Lisa Marie | Jacksonville, FL
"After moving to FL and becoming pregnant with our third baby early this year, I started looking for placenta encapsulation specialists in the area. Placenta encapsulation made such a difference postpartum with our second baby. When I came across The Jax Baby Company I was impressed with the in-home prep idea.
Once I had spoken with Elizabeth Luke on the phone, I was immediately assured in my choice! Not only was Elizabeth professional and thorough in her explanation of placenta encapsulation options, she was also very personable and passionate about birth and family.
Finally, despite the complicating factor of my delivering in the midst of a hurricane, Elizabeth was faithful in communicating a plan to best protect the placenta until she could make it out to prepare it. I was very impressed with her cleanliness and care over the entire process, from start to finish. She loves what she does, and it shows!!
I am having the best postpartum experience yet, and I attribute much of it to Elizabeth and her profession. I highly recommend The Jax Baby Company, and if in the future my husband and I decide to plan for a fourth baby, I know exactly who we will be contacting for doula and placenta services."
~Our friend, Katie S. | Sanderson, FL
"Elizabeth was great to work with from the very beginning! She answered all of my questions about placenta encapsulation and was great with follow-up! I was able to go through the process from beginning to end seamlessly with Elizabeth's guidance and support. She was very responsive and prompt in processing my pills very quickly before we were even discharged. I would highly recommend Elizabeth for placenta encapsulation services!"
~ Our friend, Desarae O. | Jacksonville, FL
"When I first discovered I was pregnant, I was 19 years old and though extremely excited I found myself crying and scared. As a victim of sexual abuse, the absolute last thing I wanted to have to worry about was having things done to me that I didn't want to be done. I did what you aren't supposed to do and googled everything under the sun that had to do with pregnancy and birth, that's when I discovered the horrors of episiotomies, c-sections, forceps, and vacuums. I was like oh no, I need help!
I read about people having Doulas and how awesome and helpful they were so I began my search. I found Elizabeth through Google and ended up following her Facebook page. I was really impressed with the reviews her clients gave her and her views on pregnancy and birth. We met for our consultation and immediately clicked. She was very professional but at the same time, it was like she was my long-lost best friend. I immediately hired her that day. I knew she was the right fit for me.
Throughout my pregnancy, she was so incredibly helpful, she offered tons of information on questions or concerns that I had and went above and beyond in trying to help me have the birth I wanted. When it came down to the delivery day, she was very supportive and very intuitive. I wanted an all-natural birth, and I did achieve that, but towards the end, I was begging for an epidural and she helped guide me out of that mind state and helped me get over that wall of pain and have the birth I wanted.
I'm 3 months postpartum, she still continues to check and answer all my questions. She is very sweet and really knowledgeable. If you're looking for a Doula, or even considering a Doula, I would set up a consultation with Elizabeth. I promise you that you won't be disappointed."
~Our friend, Ciara Altiery | Jax, FL
"My experience with Heather was short, but nothing short of wonderful. She had joined The Jax Baby Company about a month or two before I gave birth. When I first met her at my prenatal visit, she was incredibly sweet and helpful. I was pregnant with my first so I had no clue what to expect. She offered a lot of advice and even demonstrated yoga poses that I could do to help ease back pain and help my baby engage in the birth canal. I really messed my back up when I was younger, and the weight of pregnancy did not feel too good, so I found these poses extremely helpful in relieving the pain.
The next time I saw her I was in the end stage of labor and I was about to deliver with Elizabeth by my side. She really helped soothe some of the pain by pushing on my hips, and just comforting me. If anyone's ever been through labor, you know just how helpful that can be. The last time I met her was at my postpartum visit. I was set on babywearing, so she brought a few different types of wraps and demonstrated how to put them on. She also recommended certain wraps for the hot Florida weather, as one of my main concerns was keeping my baby cool while babywearing. Being a mom herself she also offered some great advice and reassured me that things get better. She's incredibly sweet, easy to talk to, and knowledgeable. She really is great!"
~Our friend, Ciara Altiery | Jax, FL
"I am so grateful to have had Elizabeth during my second birth. I wanted so badly for everything to go as natural as possible and I was so scared. She was very knowledgeable and such a positive and calm support leading up to the birth.
My labor was only 6 hours and she was able to make it to me in time by the time I realized I was in full-blown labor. Once to the hospital I was terrified and started closing myself off and shutting down and she stuck with me and encouraged me to do what I planned and I knew deep down I wanted. She supported me so I could get the birth I wanted even when in the moment I was too scared to do it. She supported my husband and showed him how to apply pressure and what to do.
As my body began pushing she recognized it and she made sure to get me in a position that was the most helpful even when I didn't think I could move. Right as I started pushing she thought to grab my phone and start snapping pictures since our photographer couldn't make it in time. The images she captured are so priceless. I am so thankful to her for thinking on her feet so quickly.
My husband and I are so grateful she was there as our family support. I highly recommend Elizabeth to be anyone's doula if they want a supported birth with someone who KNOWS what they are doing and is educated in all variations of pregnancy, labor, and birth. Thank you, Elizabeth for helping us have the birth of my dreams!"
~Our friends, The Bishop Family |  Jacksonville, FL
"I thought it was great to have a doula as an extra support person. Elizabeth was wonderful to help us remain calm and stay focused. I wanted someone there to help make sure everyone stuck to our birthing plan."
~Our friend,  Timmie Gray | Callahan, FL
"My name is Sherman Webb and I am writing this testimonial to express why I feel Elizabeth's doula services during my son's birth were so incredibly valuable. Before my wife and I became pregnant we had already discussed having our child at home. I was a little apprehensive of the idea, probably because I had the experience of 2 hospital births in my past of children from a previous marriage. I began to educate myself on the whole system of home birthing and its benefits, including Doula services.
Over the next several months my wife and I started feeling more comfortable with the decision to go the home birthing route. Elizabeth assured both of us that she would be there to assist my wife in any way she needed leading up to, during, and in follow-up after our child was born. Elizabeth helped us develop our birth plan to ensure our experience would be what we had hoped and prayed it would be. That it would be safe, and professionally executed, and carried out as we discussed, right down to the music we wanted playing in the background.
When Elizabeth arrived, the entire atmosphere changed from one with anxiety, uncertainty, and a little fear to be honest, to one of assurance, calm, and safety. My wife's countenance was immediately uplifted. The discomfort was still there, but as Elizabeth began to encourage and comfort her in ways only her experience and training could, my wife began to "settle into" the experience of what her body was feeling. I was amazed.
The rest of the home birthing team (midwife and assistants) arrived several hours later as my wife's labor progressed. Elizabeth guided my wife through her labor with calm, ensuring that her needs were met at every step of progression and our beautiful son was born on January 28th, 2015 at 2:15 in the afternoon…..at home.
Thank you Elizabeth for helping us to have the at-home birthing experience that my wife had so lovingly dreamed of."
~Our friend, Sherman W. | Jacksonville, FL
"I knew the benefits of having a doula based on research I had done and books I had read, but nothing could convey better the absolute necessity of a professional doula than my own personal experience. My husband was a great member of my support team, but Liz supported BOTH of us and provided me with the kind of support no woman could expect from her husband. My husband supported me very well for the first 4 hours of labor, but everything changed when Liz arrived. She insists that I could have done it without her, but I honestly do not see how it would have been possible. My beautiful son was born at home as intended, with no drugs or medical intervention, and I owe a huge part of that experience to my doula. Thank you Liz!"
~Our friend, S.Webb  | Jacksonville, FL
"When I reached out for a doula I didn't know I'd be finding a friend! Liz went above and beyond what I expected from a doula. Liz was by my side as soon as I went into labor. She came very prepared to support me through labor. She gave me confidence through words of affirmation and assured me that I was able to birth my baby the way I wanted.  She is very knowledgeable about pregnancy and birth.  She assisted me in finding comfortable positions to labor in. Also, she has some great massage techniques under her belt. Liz really understands what it means to be a doula and is really passionate about birth and helping women."
~Our friend, Crystal Gray | Callahan, FL
"Elizabeth was there through all my false starts monitoring contractions and easing fears. She has become not only support in labor but also in postpartum.  She signs on for better or worse and becomes a family friend if you're willing to have her!"
~Our friend, Daryl Everett | Jacksonville, FL
"When my 4th child was born Liz was my doula and I'm so glad she was there! What was supposed to be a natural birth at a birth center turned into a medical emergency at 38 weeks when my son stopped moving in utero. I had to be induced at a local hospital and Liz was with me every step of the way.
Liz educated me on my options and respected my decisions every time. She came prepared with helpful items and wisdom that kept me (and my husband in some cases) comfortable, well-nourished, and calm throughout our entire hospital stay. Despite many medical interventions that I never expected I would need, with Liz by my side providing comfort, information, and support, I look back on my son's birth not with disappointment, but with pride that I made the best decisions I could for myself and my child, and with gratitude to Liz as one of the people who helped me make those decisions."
~Our friend Kellie A. | Middleburg, FL
Here are words from  vegan women who have chosen placenta encapsulation~
"I'm a vegan, but I'm a biologist so I know that even herbivores typically ingest their placentas. The practice may be to help avoid notice from predators, but it also makes biological sense that this organ that the body put so much energy into growing would provide much-needed nourishment to the mother postpartum. Logically, ingestion made sense to me and I didn't want to see my placenta wasted. Did the placenta even out my hormones and help with the transition to motherhood? I can't say for sure, but I think it did. In the end, it didn't bother me and I know that it certainly didn't hurt! I'm due with baby number two in six weeks and I'm planning to ingest the placenta again."
~Shared with permission Nova Birth
"I am vegan because the harming of animals is against my beliefs, since no animals (or people) were harmed I chose to encapsulate and it was great."
"I consumed my placenta because it "is the meat of life, not of death" and it "came about" in the creation of life."