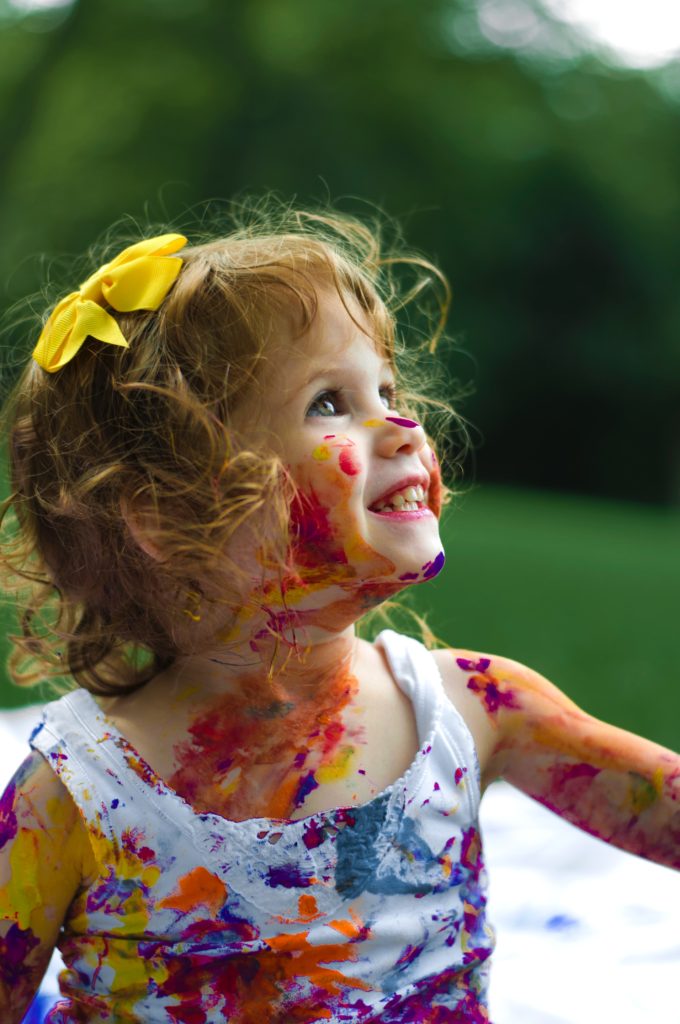 Stay Entertained During Social Distancing | 10 Ways
We are happy to share ways to stay entertained during social distancing with all of our readers! Since the start of the COVID-19 virus, parents, grandparents, and caregivers are doing their part to reduce the rapid spread of this virus. Coronavirus is here, likely to stay, so slowing the spread of this virus is imperative to those who are most vulnerable. The Flatten the Curve campaign is giving scientists and medical personnel the time they need to study and treat this virus. This graphic does a great job explaining, in the most simple way, why we all need to be proactive and do our best to help flatten the curve!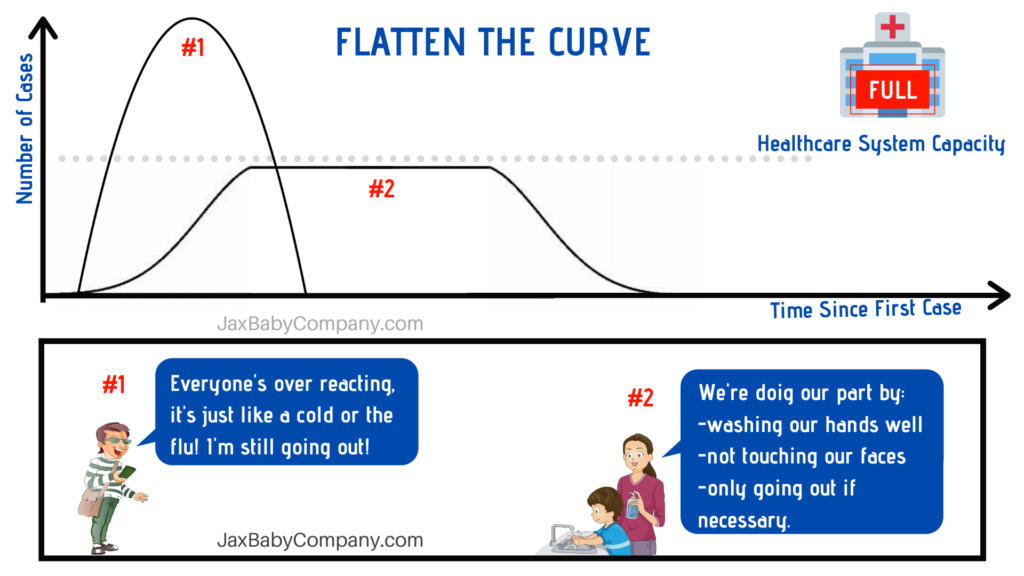 In addition to helping you keep your baby safe during the Coronavirus pandemic, we want to help you stay rested, stay entertained, and hopefully stay well!
Here are 10 Ways to Stay Entertained During Social Distancing:
Go Outside!
It's been beautiful outside over the last two weeks. Fresh air, sunshine, walks, and maybe a little bubble blowing can be good for the body and the soul! This week we're planting a butterfly garden with Milkweed, Lavender, Aster, Black-Eyed Susans, and a few other plants. Along with the plants, we're adding a birdbath, a few large rocks so the butterflies can sun themselves, and even a shepherd's hook to hand a hummingbird feeder. Social distancing doesn't mean you can't go outside and enjoy nature, the objective of social distancing is to reduce the probability of contact between persons carrying an infection.
Read a Book!
Reading is proven to be good for you and for your baby! You learn new things, your baby is exposed to language and literature, and bonus, a study in the Proceedings of the National Academy of Sciences, found that people who read regularly are two and a half times less likely to have Alzheimer's. Win-win!
Rock Painting
Painting can be therapeutic, and painting rocks, well it's just good ole' therapeutic fun! There are entire groups dedicated to painting rocks, hiding them around town, and finding painted rocks. When you find them, many will have the name of the group on them! Be creative, be unique, be inspirational, and most importantly, have fun!
Support a Small Local Business
Most small local business owners and employees aren't getting a paycheck during this shutdown. Many were faced with the hard decision to shut things down temporarily or risk public health. Those who chose to be proactive and shut down didn't make the decision easily, but they did do what was necessary to help keep you, your family, and your friends and their families as safe as possible. Sadly, some businesses will feel the impact so greatly they will be forced to shut down permanently. Show your monetary and social support! Donate or purchase products or services online and share, share, share about their businesses with everyone you know to help create social awareness. From me, a mother, and the owner of The Jax Baby Company, I thank you personally!
Catch Up on Netflix, Hulu, and Disney Shows
Whether its shows for you, your partner, your family, or just the kids, there are never-ending options in streaming! Here are 150 educations shows you can find on Netflix! Disney released Frozen 2, two months ahead of schedule, and now we can all rejoice because toddlers everywhere will soon put Moana songs to rest and begin belting out their newest favorite Froze song! Working Moms, Love is Blind, and Ozark are some other favorites right now!
Try Your Hand at Making a New Recipe
Baking bread, preparing a big pot of soup, making a casserole for dinner and one to freeze, or making a fresh key lime pie might be one of my favorite ways to stay entertained during social distancing. Seriously, food is how I show my love to my family and friends! Anyone who knows me well has probably received a meal from me!
Here's a simple, yet delicious recipe, Terry's Key Lime Pie:
Ingredients:
One 9″ graham cracker pie crust (homemade or store-bought)
One 14 oz. can of sweetened condensed milk (I said simple and delicious, I said nothing about healthy)
6 oz. non-dairy topping
1/2 cup of Terry's Homemade Key Lime Pie Juice (or any fresh lime juice will do)
Directions:
Mix condensed milk with non-dairy topping (medium speed) until blended.
Add lime juice to the mixture. Blend well.
Pour into graham cracker pie crust.
Refrigerate for at least 3 hours before serving.
Top with whipped cream and enjoy!
Finger Paint
To stay entertained during social distancing sometimes means busting out finger paints, or baby booty paints, lol! Finger painting is a beautiful way for kids (and adults) to express themselves, show their creative flair, and to use their imagination! Finger paints can be done outside in the driveway or on the back patio, in the bathtub using the walls of the tub/shower as their canvas, and even on the kitchen floor! Mom, dad, and even baby brother or sister can join in the fun! This is a great time to get a tiny hand and footprint to save! Finger paints can even be made with food items like pudding cups, and even using greek yogurt and food coloring, Kool-Aid packets, or icing dye!
Pamper Yourself
In this time of social distancing don't forget to take a time out for you! DIY spa treatments at home: cucumber and honey puree face mask, coffee, sugar, and coconut oil body scrub, lavender and Epsom salt foot soak, and a nice long soak in the tub might be just what you need! Listen to a book or your favorite music while enjoying some downtime!
Get Back Into a Lost Hobby or Start a New One
Do you play an instrument, write, draw, paint, garden, or crochet? Ever wanted to learn how? Nows that time! Carpe diem! Starting a small window garden can be a great way to ease into enjoying fresh herbs without being overwhelmed. Basil, rosemary, and dill are super easy window garden herbs that you can enjoy year-round inside! Youtube is an excellent resource to learn to crochet and paint, Jada in Stitches, Fiber Spider, and Let's Make Art are three great YouTube channels to subscribe to. Often when we become parents we forget who we are and we lose a sense of self. Stay entertained during social distancing by getting back into something you LOVE or learning to love something brand new.
Make a Tube Run
What's more fun than finger paints? Making a tube run for pom poms, Hotwheels, or if you're super-duper brave, marbles! This can be completely child-led depending on your child's age and ability level. Simple supplies like tape (I recommend painter's tape), cardboard toilet paper and paper towel rolls or construction paper or white printer paper rolled up, either Hotwheels or small round items like pom poms, marbles, dried beans. Photos for inspo below!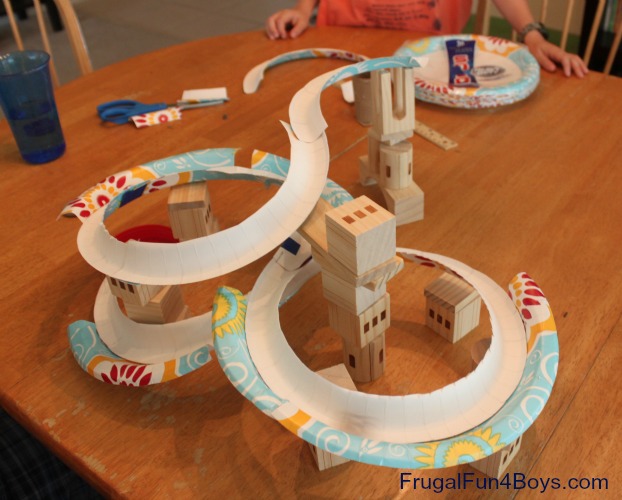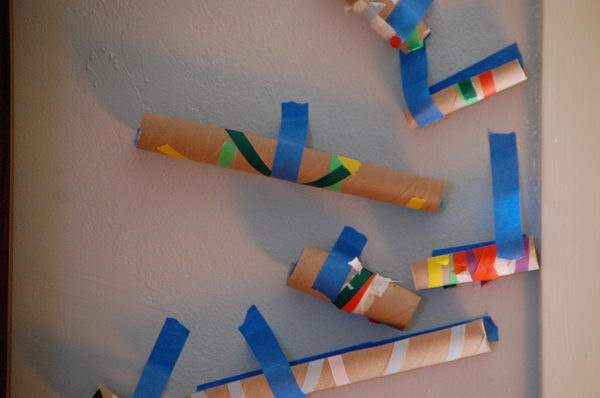 BONUS IDEAS: A DIY Photo Shoot
Set up in an area with lots of natural light, grab those too cute for daily life duds and go paparazzi with your baby! Don't be afraid that your baby isn't smiling or that your photos aren't professional, just have fun! Memories are made this way! if you can get some selfies with your babe that's a big bonus! Share on social media and tag your friends who have kiddos and send them love, laughter, and help them stay entertained during social distancing!
Build a Fort
Using whatever you have around the house, build a fort! Chairs with sheets draped over them, from the back of the couch to the counter! Toss in some pillows, a flashlight and add kids and yourself for fun!
The Jacksonville Baby Company hopes you and your family are healthy, happy, and stay entertained during social distancing! If you have ideas you want to share to help others we would love to hear about them. Share in the comments or share on our Facebook and Instagram pages!
Happy Birth & Parenting,
~Elizabeth