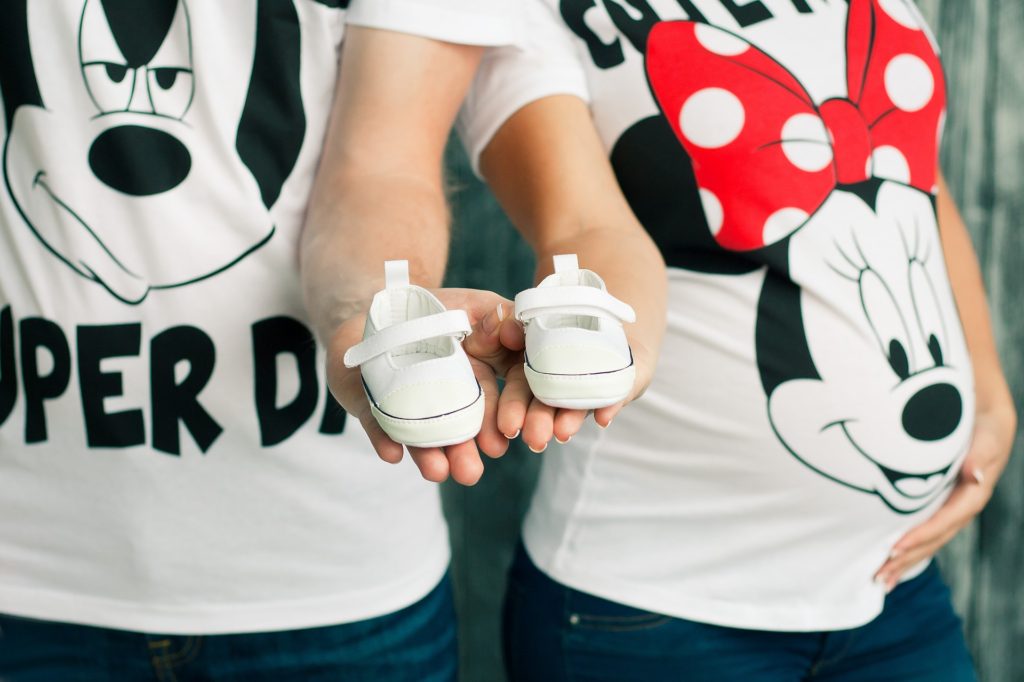 Our Bodies Are Not Perfect
Our bodies are not perfect! I feel no shame in saying that. We need glasses when our eyes are meant to see with. We're born with ears and yet hearing aids are needed. We're sometimes given legs that don't walk and organs that grow outside of our bodies. Our bodies are not perfect and it doesn't hurt us or reduce our existence to admit this.
Death isn't something we want to think about, yet like birth, we will also all die. Some of us are faced with untimely deaths, this is reality. Spend any amount of time in labor and delivery or working with expecting parents and you realize that not every baby will survive while others beat all odds. I know, it's HORRIBLE and absolutely heartbreaking to think about, but it's true.
What's crazier?
The natural birth culture that pregnant moms face in 2020 often leads to the conclusion that they really don't accept the preventable death of babies. Say what?!
When we say things such as, "Your baby will come when he's ready", "It's the way it was intended, the natural way" (hello tornados, earthquakes, and rattlesnakes are natural too), "It's just a guess date, not an expiration date", we're ignoring reality. This reality slaps the faces of those who've lived through preterm birth, experienced infertility, have a chemical imbalance, and who've survived the death of an infant when a pregnancy becomes post-date and doesn't beat the odds.
We should avoid saying these things altogether.
Seriously, STOP!
By saying these things it shows that the person doesn't understand the emotional aspect of supporting a person through labor and childbirth. Learning to use better language, ask questions that challenge pregnant people to work through their nervousness, fear, or anxieties surrounding childbirth would be a better course of action or response.
Our bodies are not perfect and it's totally cool because our self-worth is no way determined by our bodily functions!
Our bodies are not perfect and there's more harm than I'm willing to assume the risk of by saying otherwise. Our bodies do amazing things and they do weird shit! We're unique and have quirks. We're different, and imperfectly perfect, sure, but our bodies are not perfect.
There is no one size fits all approach to childbirth or parenting.
There are just too many variables in play. If care providers step aside and believe our bodies are perfect and all babies will come on their own time every time, we will lose more babies. If they believe they can save every single baby by way of interventions every time, when there's literally no way to do that, we fail by over intervention. We suffer birth injury and sometimes even death. When we believe inducing everyone at the same exact gestation can lead to more harm than good we lose babies. Vice versa just waiting until the baby is ready to come on his own can lead to post-date infant loss too.
Midwives and OBGYN's are human beings, extraordinary ones at that!
They're doing the best they can to the best of their ability, each and every time. Some may be too hands-off while others may be too intervention happy. It happens. They're trying to do their very best, to save as many lives as they can, and deserve grace and kindness along the way.
Our bodies are not perfect and in many ways, we trade the risk of intervention for the risk of losing a baby.
Who should get to decide that? I believe whole-heartedly the parents should get to decide that, with or without their provider's approval, but hopefully they've talked it through with their care providers, they trust their providers, and have been thoroughly and honestly counseled on the matter.
Our bodies are not perfect. The way of the world isn't perfect.
Anyone who believes that it is foolish and has never witnessed or experienced trauma in birth. You cant eliminate all death in pregnancy or completely stop birth complications from happening. We can try, but we can't stop it. There's a balance that must happen.
Our bodies are not perfect, but nothing in life is!
We can be happy with how things go, we can be terribly sad, or grieve how things go, life isn't perfect and that's okay!
We can prepare for childbirth none-the-less!
How?
You can take a childbirth class that doesn't set you up to feel like you've failed. Because there is no right or wrong way to birth, only different ways and ways you accept or ways you do not.
Take a class that helps you learn about birth, the variations, how to communicate your needs, and get answers to your questions. Find a class that is NOT focused on birthing the "right" way or on using the "best" method. The way you give birth is not the first act of love for your child. There is no right or wrong way it is simply the way your body needs to do things. If you start letting your physical functions determine your self-worth things get messy. Most aspects of birth are out of your control. Choose a class that teaches you how to advocate for yourself and prepares you for the worst and the best-case scenarios.
You can find the care providers that feel good to you!
Ask about their philosophical approach to birth. Ask the tough questions. How are your provider's communication skills? It's important to trust and feel good about your care providers. Are you treated kindly, respectfully, and with autonomy? You're looking for woman-centered life-saving care, both are important.
You can line up support for after you give birth! You're gonna need it, we all do! We may not all get it, but we sure do need it!
Our team is completely present for you as you welcome your baby home or come home with empty arms and broken hearts.
We're there to lighten your load. We will nourish your body and ease your mind where we can. We listen empathetically, validate your feelings and concerns, and help find real solutions for the solvable issues. Our team is there to help you rest, sleep, and heal. Likewise, we'll be there to commiserate and comfort you when there is no fixing the shit you've endured. People often overlook the period of time after birth, they fail to prepare and they regret it greatly. Don't skip on fourth-trimester preparations!
Our bodies are not perfect, and we can still show up and slay!
Adjust your lens.
Trust your gut.
Trust your team!
Ask the important questions.
But at the end of the day, your body's functions do NOT determine your self-worth! The sooner we all get with that reality the sooner we will be happy in this life!
Happy Birth & Parenting!
~Elizabeth Luke