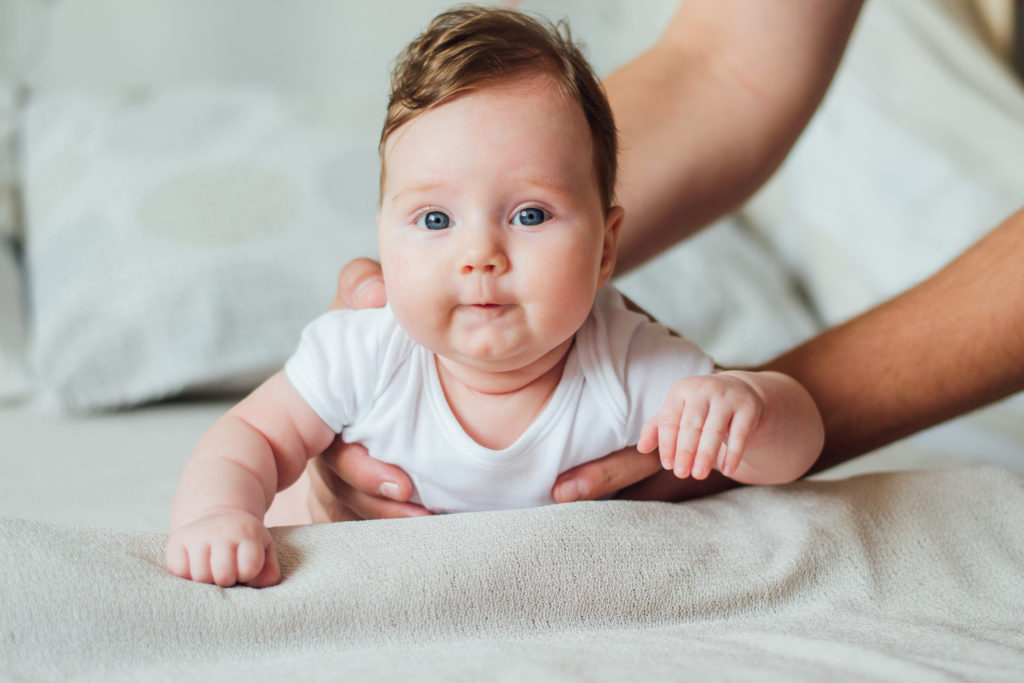 Finding the Perfect Nanny or Caregiver for Your Family | 25 Questions to Ask
Finding the perfect nanny or caregiver for your family can feel overwhelming and even a little scary. Using up what's left of your tired mom-brain cells to seek out trustworthy, dependable, and loving care for your children is Crazytown, USA. WE KNOW! That's why we wrote this just for you!
We love working with families, it's kind of our thing! So, naturally, we get asked to help with the vetting process for nannies and caregivers.
Whether you're heading back to work full-time or part-time, looking for a regular date-night sitter or an extra set of hands, or want a nanny or caregiver who will travel with you on vacation we've got you covered! Our team has put together a list of questions and a few helpful tips to make the search a little less stressful.
25 Questions to Ask
Are you infant CPR and first aid certified? If so, for how long? Through which organization? Did they certify online? If yes, red flag, I vote hard pass!
What do you know about sleep coaching, sleep training, and safe sleep recommendations?
Will you sign giving us permission to run a background check? Do this BEFORE bringing them on! A background check rarely shows everything, but a good background check will cost you about $325 and will cover many things!
Do you have a current driver's license? How's your driving record? Have you had any accidents or tickets? If so, please explain. Do they blame-shift?
Do you have your own transportation?
Are you well-versed in carseat safety? Can you show me what you know? (look up Car Seats for the Littles and become very familiar with current safety recs)
How would you keep my child safe while at home? How about while out?
What are your strongest qualities?
Do you smoke, vape, drink or use any drugs? If yes, how often? Also, when you need to smoke/vape while caring for our baby/children how will you do this safely? OMG, I can't believe we have to ask this kinda shit, but we do!
What are some of your goals for this year? Where do you see yourself in five years?
Do you have a recommendation for an excellent baby camera?
What does confidentiality mean to you? Would you be willing to sign a confidentiality clause?
What websites do you find most reliable when it comes to infant health and development? The AAP (American Academy of Pediatrics) and the CDC (Centers for Disease Control and Prevention) are reliable, science-based resources.
What's your stance on vaccines?
Are you current on dTap and the flu vaccine?
Would you provide care to a child if they are sick?
What was the longest time frame you worked with a family?
May we contact previous families you've worked with?
What activities would do with my baby?
Are you familiar with baby-wearing? Swaddling? Bathing?
Can you walk me through how to properly prepare and handle a bottle of breastmilk? Formula?
What is your protocol when you're sick and are scheduled to work?
What do you like best about being a nanny? Least?
In the event that my child was choking can you show me how would you respond?
What reasons would warrant a call to mom and dad?
I can't stop here…
Can you swim?
Do you have liability insurance?
Do you report your income to the IRS?
Do you own a gun? Do you conceal carry? What is your stance on guns?
Are you willing to travel with our family if we'd like to take a vacation together?
A Good Scenario
I find that going over a few well thought out scenarios with the potential caregivers will help you better gauge their abilities and your comfort level with each. Finding the perfect nanny or caregiver for your family doesn't mean sacrificing your comfort!
One example would be to ask a question such as this, "You've noticed that our baby hasn't rolled or attempt to roll over at all while in your care. He is now 6 months old. Do you think it's something worth communicating with us about? If so how would you do this? If not, at what point would you bring it to our attention, if at all?"
Any good caregiver should know that by 6 months of age most babies are rolling over from tummy to back and back to tummy very well. Does this caregiver ignore possible signs of delays in your infant's physical development or do they bring it to your attention? Do they deliver their concerns in a respectful, but direct way? Does the caregiver suggest you should mention this to your child's pediatrician?
Some Things to Consider
How did you feel in the caregiver's presence? Did this person put you at ease or did something feel off? Always, always trust your gut! Did the caregiver seem comfortable and confident? Poised and relaxed? Tense or nervous? How did your baby respond to him/her? Did this person keep their appointment time, arrive on time, communicate effectively, and leave within a reasonable amount of time? All things to note!
Final Thoughts
When working with The Jax Baby Company you have a fully vetted team that works together, cohesively to provide seamless care to your family. So you never have to worry, if you need an extra day or night covered you have an amazing A-rated team that communicates with one another after each and every shift to bring you the very best care Jacksonville has to offer! Finding the perfect nanny or caregiver for your family doesn't have to be hard, because you can keep our postpartum and infant care specialists on your team as long as you need us!
Happy Birth and Parenting!
~Elizabeth Luke