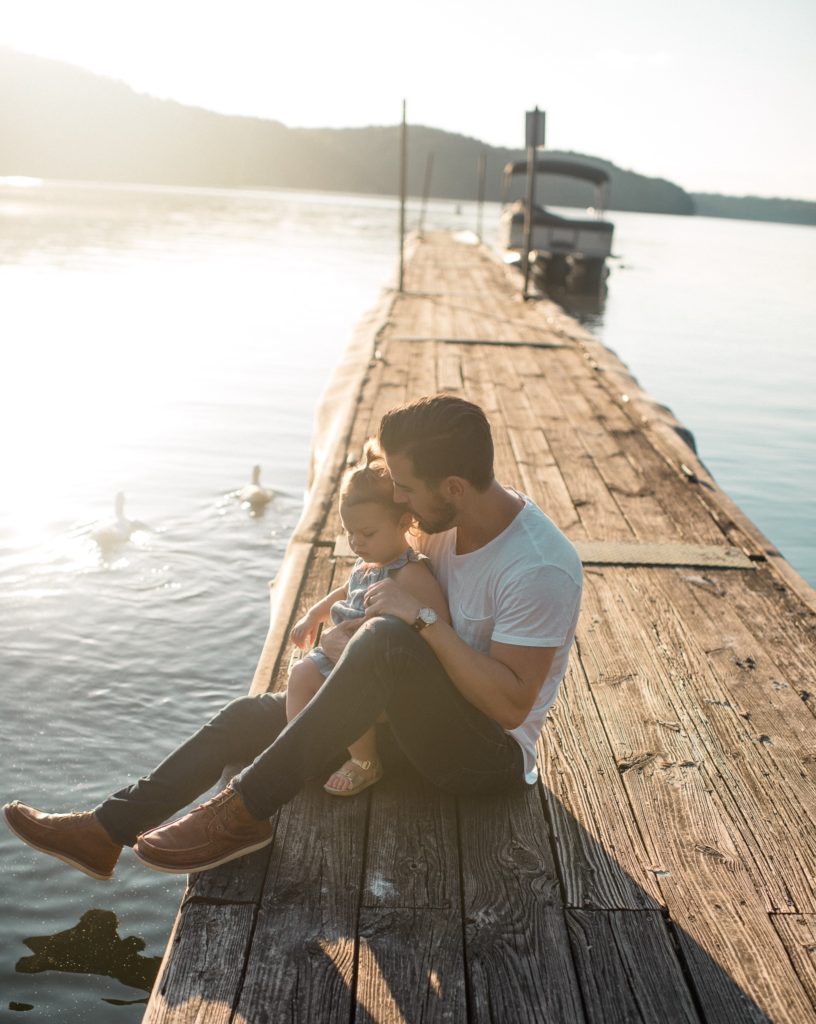 6 Brilliant Ideas to Get an Uninvolved Dad Involved
Let's face it, shoving a baby into our partner's arms and saying, "Here, you need to spend time with our kid" is probably not [it's definitely not] one of the best ways to get an uninvolved dad involved. Brutally honest? Yes! Effective? Not likely.
Here are 6 Brilliant Ideas to Get an Uninvolved Dad Involved:
Give Him a Job
Not just any job, a fun job! One isn't too hard and just might help him connect with his baby in a safe space, his home. One idea is reading to the baby each day. Another idea is picking out clothes and getting his baby dressed either for the day or the night ahead. The idea is to help him connect and let him do it!
Talk With Him
You could totally come up with some ideas to get an uninvolved dad involved, but maybe you shouldn't try to reinvent the wheel. He may be unaware [yes, oblivious] that he is "uninvolved", as you (the other parent) define it. You came looking, I just provided the resource.
Talking to him may be all it takes. For example, let's say you want him to help with a feeding or bathtime in the evening. But rather than him jumping in and taking over he finds other tasks to busy himself or just relaxes on the couch. Do you perceive it as not helping or disengaged. Maybe he is modeling what he believes his role as the father to be. Could it be that this was his father's role was or what he wished he had in a father as a child? Maybe working and helping to provide for his family is [how he interprets] his role and contribution to his family. Use your words [kind ones] and be direct. "Honey, what I need for you to do is [fill in the blank here]. I bet [baby's name here] would love to have some time one on one bonding with you."
Dr's Orders
Does your partner usually side with doctors or scientifc studies? Then science may be just what the doctor ordered. There are several studies showing that through touch fathers develop and foster relationships with their young. (Field, 2001; Field et al., 2004; Field, Hernandez-Reif, Diego, Schanberg, & Kuhn, 2005).
"Imagine if the hugs, lullabies and smiles from parents could inoculate babies against heartbreak, adolescent angst and even help them pass their exams decades later. Well, evidence from the new branch of science called epigenetics is reporting that this long-term emotional inoculation might be possible."~Robert Winston
Infant Massage
Daddies give amazing massages and the effects of personal touch and the connection he makes with the baby will benefit both of them for a lifetime. Not sold on this one? Well watch this Ted Talk and tell me what you think in the comments below! Please!
Baby Wearing
Your husband may never look sexier than he does wearing the baby the two of you are rearing together. Once he finds his groove at it anyway.
Be Around Other Dads
When in Rome do as the Romans do. If your partner is open to getting involved in some Baby and Me activities and classes with other fathers, cheer him on! Have him join the Jacksonville Pregnancy and Parenting group on Facebook together. It's open to all parents who are willing to follow a few simple guidelines [like don't be an asshole] and we would love to get more dads and babies together in a group setting! This would be a perfect way to try out baby/infant carriers before making a big purchase!
The Hard Part!
When you get an uninvolved dad involved with his baby you must, I repeat you must let him do it! Step back, walk away, literally bite your tongue if you must! BUT, you must let him lead, let him learn, and let him grow in his role! He's got this!
There's only so much you can do!
You can be brilliant and have all the ideas, but there's only so much you can do. If you think your partner is uninvolved, withdrawn, or just not connecting with his baby you can encourage him to reach out for help via counseling, seeing a therapist, or a support group. You can only be responsible for your own actions. I encourage you to be patient, show some grace, and don't give up on your partner!
Happy Birth and Parenting!
~Elizabeth Luke