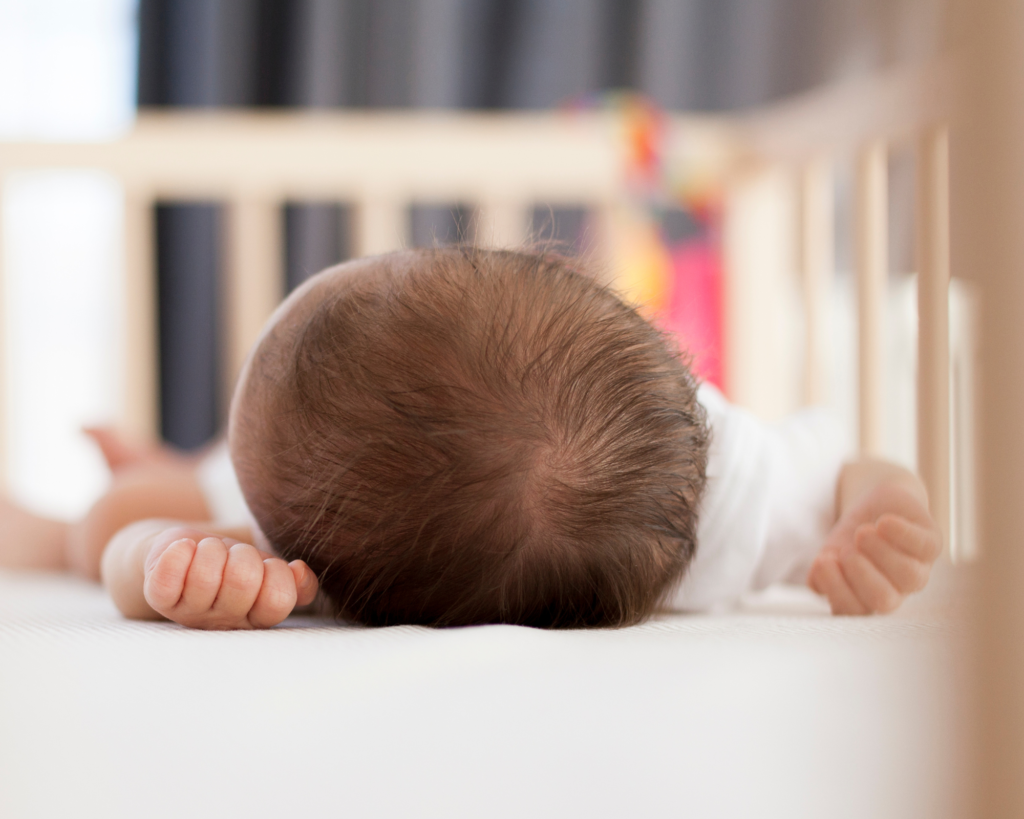 Prioritize Sleep Over Things
I'm just going to say it, I sure hope you prioritize sleep over things like baby gear, photoshoots, baby showers, and gender parties. And I hope you do it now before your baby makes their debut! Sleep is as important as eating nutritious meals, exercising, and annual checkups. So, you think you need that brand new (fill in the blank)? Unless that blank is a full night's sleep or a brand new carseat you likely can do without it! Newborns are exhausting! They're tiny adorable squishlets that will turn your life and your sleep upside down and inside out.
When You Prioritize Sleep Over Things the R.O.I. is HUGE
Parents who hire us to help them overnight from the start report a substantial difference in quality sleep for themselves saying, "We feel like ourselves again," and "I can think more clearly", They also see more consistent sleep and shorter periods of sleep regressions long-term from their babies!
Babies are the O.G. minimalists
Warmth, nourishment, love, and security, a basic assortment of clothing according to the season, a safe carseat, two to three nice stretchy swaddles, some burp cloths, and place to sleep and you are done! Of course, there are other things you will actually end up "needing" for your newborn, but you catch my drift here. Tucking away some cash for quick trips to CVS or Target and a prime delivery from Amazon and you're good to go mate!
I'm not here to tell you how to spend your cash, but why waste it?
There are so many things you will inevitably end up not needing when you know for certain you'll need sleep! I mean you won't know exhausted, depleted, and out-of-touch with reality until you experience it for yourself, but why do that to yourself when you could be enjoying this time with your baby? Why not humbly take the advice of those who have been there?
Exhaustion is not a badge of honor that new parents must wear!
Prioritize sleep over things and you'll be setting your baby up with a solid foundation for sleep, establishing safe sleep habits, and practicing good sleep hygiene. There are parents out there right now enjoying 10, 11, and even 12 hours of blissful, restful, restorative sleep while we help them overnight with their babies and even beyond our time working together.
There is zero guilt in good sleep!
Trust me when I tell you sleep is a need and no one should feel guilty for getting it! If you know someone who would guilt you for sleeping and setting your baby up for good sleep, I urge you to consider giving no fucks about what they think! Do they pay your bills, are they giving you a kidney, do they sleep in your bed, or make decisions that affect you day in and day out? If you answered no, I don't really see why they need to know what happens in your bed or your home over night.
What Families Are Saying About The Jax Baby Company
"I don't know how we would've done it without you guys here."
"I regret not hiring you all sooner."
"Nothing can prepare you for the exhaustion you experience after you have a baby. I don't know why we waited to contact you all."
"It's easy now to see how people end up with postpartum anxiety and depression, not sleeping wears on you mentally and emotionally. I don't think we would've survived it without you."
"We will be hiring you all right when we find out we're pregnant with the next one."
"Why didn't our doctors tell us about you all?"
"We've only ever heard of a night nanny on t.v., but we didn't know you all really existed until we started Googling for help."
If you or someone you know is expecting a little one soon or have a new baby and you're in the thick of it, give us a shout! Our calendar typically fills about six weeks out, but we do occasionally have nights here and there for those needing some immediate and occasional relief.
Happy Birth and Parenting,
Elizabeth