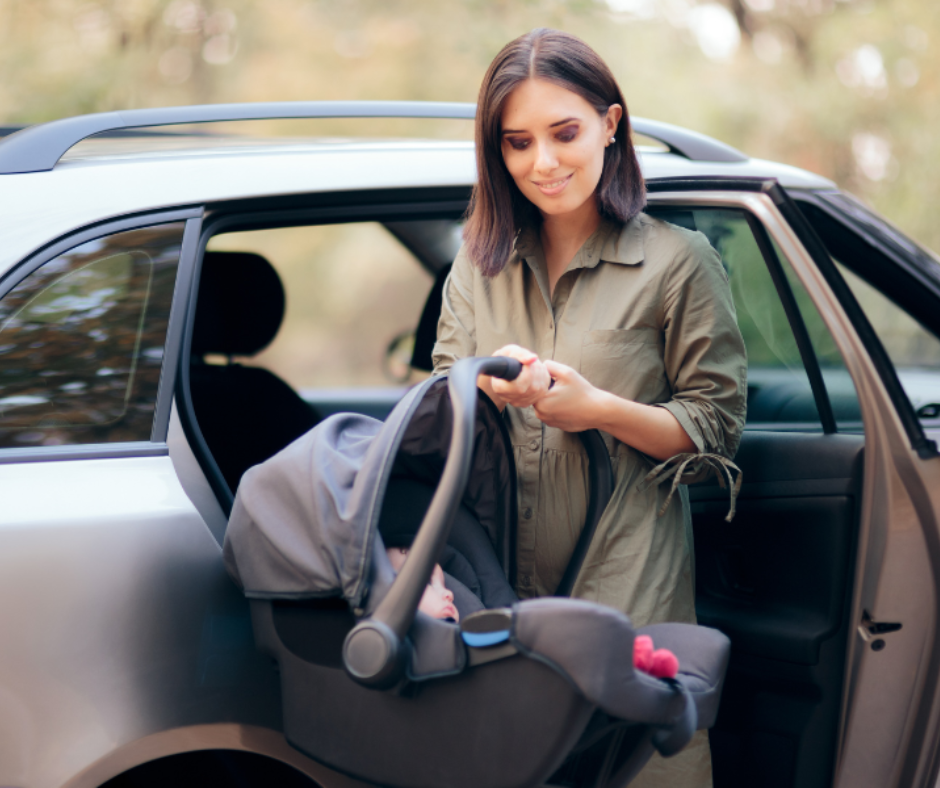 Car Seat Safety Checks & Education
Bringing your newborn(s) home from the hospital is a day you've been excitedly waiting for! The going home outfit is chosen. Your bags are packed and ready. Now, the only thing left to do is to install the car seat.
The first big risk most parent takes after the birth of their baby is usually the drive home from the hospital. This is a fact, not a fear tactic.
"In our country motor vehicles crashes are a leading cause of death and injuries for children."-NHTSA
Parents and caregivers want to do their best to keep babies safe, but most have no idea where to start when it comes to car seat safety. That's not to pick on parents and caregivers at all, I promise. There are as many car seats, rules, and exceptions to those rules as there are stars in the sky. Well, that's an exaggeration, but the truth is not far off.
NONE OF IT IS EASY FOR ANYONE TO UNDERSTAND
IT IS CONFUSING
Many parents believe their local fire department is the place to go to have their seats checked and or installed. However, for liability reasons many fire departments have stopped their employees from doing this. In addition to liability, I think it's worth mentioning (because it's super important) that as of 1/01/2023 there are zero fire fighters in all of Northeast Florida who are certified child passenger safety technicians (CPST).
ZERO.
A certified CPST (Child Passenger Safety Technician) is the expert in car seat safety for children under 13 years of age.
The CPST Certification Training Is a Partnership Between 3 Organizations
The National Highway Traffic Safety Administration (NHTSA) developed the curriculum and makes regular updates to the curriculum used.
The National Child Passenger Safety Board (NCPSB) maintains the quality and integrity of the National CPST Certification Training curriculum. The National Safety Council manages the activities of the NCPSB.
Safe Kids Worldwide is the certifying body for administering all aspects of the CPST Certification program.
The Jacksonville Baby Company provides one-on-one education, support, and assistance with selecting and installation of your car seat. From newborn to 12 years old and sometimes beyond that. We are here for you!
Schedule a time today to make sure your unborn baby, little ones, and big kids are as safe as possible while traveling by motor vehicle.
Schedule a Check
Without Googling, Test Your Knowledge and Answer Yes or No to the Following:
The answers are at the end of this page.
Children should ride in the back seat until they are 13 years old.
Installing a car seat correctly with either L.A.T.C.H. or the seatbelt is equally safe.
A child's car seat is okay to move up to 1 inch left-to-right and still be properly installed.
You should always use L.A.T.C.H. and the vehicle's seatbelt to install the car seat if your car seat is equipped with L.A.T.C.H.
On a rear-facing car seat the handle you carry the car seat with should always be locked in the up position while the baby is riding in the vehicle.
As long as the child is properly restrained it is safe for the child to ride in the front of a vehicle in a rear facing car seat with airbags installed.
The harness should be checked for tightness each time the child is put into the car seat.
It is safe for a child to ride rear facing after they are one year old.
If a child reaches 1 year old and can walk unassisted, they should be turned forward-facing.
The shoulder straps should be at or just above the shoulders of the child passenger riding in a car seat.
Schedule a Check
Did you know that:
installation instructions are specific to your vehicle and your specific car seat
liability stands in the way of nurses checking or installing your newborn's car seat, and usually because they aren't certified to do so.
Happy Birth and Parenting!

Elizabeth Luke CPST, CCBE, P&ICS,
owner and founder of The Jax Baby Company