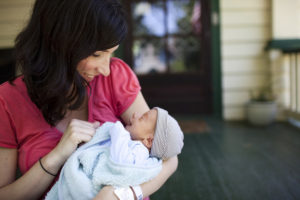 Your Placenta: A Modern Approach to an Age Old Practice
Your placenta is a modern day marvel! Perhaps you've taken a class that talked briefly about the placenta. Maybe you've read about the function of your placenta in relation to pregnancy. It carries oxygenated blood and nutrients to the baby. In addition it carries waste and de-oxygenated blood away from the baby and then exits the body through the mother. Many moms have heard the term "placenta previa", "placenta acreta" or "low-lying placenta". You probably know that your placenta must function and be healthy to grow and sustain your baby. Has told you that your placenta can be taken as an all-natural supplement after giving birth to your baby? You totally can!
More and more women are learning about their placenta and the "magic" it holds!
Now, I know this may seem a little odd, maybe even a little gross initally, but stick with me for a moment. What many people don't know about the human placenta is that everyday moms just like you are hiring professionals to dry, powder, and put their placentas into a small capsule supplement to ingest in the weeks after they give birth.
Wait, what?
Go ahead, take a moment to process that. Most people need to think on it for at least a few minutes!
Now, I know you have questions. We have answers! First question is always, "Why?" Why in the world would anyone want to ingest/eat their placenta? I'm talking about the very popular, age old practice that is gaining modern day attention! The practice of placenta encapsulation.
Women who take their placenta internally in the weeks after giving birth boast that their capsules are their "magic pills". The say they enjoyed the process and their post-birth experience more!
Number one benefit women report is energy! Noticeable energy!
They also say their placenta capsules contributed to their healthy breastmilk supply. Many moms are surprised that they also experience fewer bouts of crying and sadness as expected or experienced with past births. Your placenta can be beneficial in the fight against postpartum mood disorders like the postpartum depression and postpartum anxiety. So that's the why!
By now you're probably feeling a little less grossed out and little more intrigued.
Another question is how?! Basically after giving birth to your baby you have to give birth to your placenta. It is the only organ your body grows that is temporary. You grow and birth a new one with each baby! Your placenta is examined after birth and then it's either discarded as medical waste, used for other things such as cosmetics and hair-care products, or your placenta can be used to make a completely unique-to-you supplement! One that when handled, stored, and prepared properly can only help you not hurt you! It can help you feel more balanced and an overall sense of well-being.
Your placenta can help you enjoy your newest family member even more!
Ingesting your placenta in capsule form isn't really that far-fetched now is it? After all, almost every mammal on the face of the Earth ingests their placenta after birth! The only difference here is that you have the convenience of a socially acceptable capsule and a professional to provide this service to you in the safest way possible! Benefits of placenta encapsulation can begin within a few days post-birth and can last anywhere from 4 weeks up till about a year!
Just imagine that, a post-birth boost that last up until about your baby's 1st birthday!