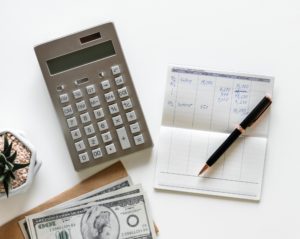 Why I Budgeted for My Doula
I've had several friends ask me how and why I budgeted for my doula. They heard mixed things about getting a "volunteer" doula for their birth or about hiring a doula for support after their birth. Many of my friends asked me why I chose to pay for a postpartum doula and skip a  birth doula. Here's my piece. Take it or leave it!
Here are the reasons I budgeted for my doula:
Girl power!
Something felt really icky about having another woman, a perfect stranger be there with me for my birth, come and help me heal and rest after birth, help me learn all about my newborn, care for our home, and our baby without proper payment. You don't have to take everything "free" offered to you! I am always preaching about checking your price tag and knowing one's own value. There were zero ways I would ever become a hypocrite, it's just not who I am.
We took an excellent class for our birth and had a baby without a doula!
Not only did our postpartum doulas help us with everything after we came home she also helped us formulate a plan before we gave birth to employ the help of our friends and family who were excited to come and visit!
You get what you pay for!
I'm in my late thirties. There are a few lessons in life that most people learn before they hit middle-age. Getting what you pay for is surely one of them. Those who pay pennies and expect to walk away smelling of roses are foolish.  My shoes, Subaru, coffee, and the people we're hiring to help us during early parenting (our doulas) are all things I need to be reliable and of excellent quality.
I've had friends who've cried to me over the phone because they were exhausted and overwhelmed. They complained about no one caring, yet they themselves didn't care enough! Those friends made the conscious decision to create a designer nursery, ask for a BOB stroller, have extraordinary baby showers, and go on a damn "babymoon" before their baby was born.
They could've invested in professional care for six weeks and enjoyed their babies instead of being miserable. I felt horrible for these friends, I did help them where I could, but I couldn't help but also feel like they didn't really want the help since they ignored my advice that would have helped them.
Hire a postpartum doula, you guys! Just do it, you'll love it!
It just makes good sense to me!
I admit I wasn't the first of my friends to hire a postpartum doula, it's a newer concept down here in the southeastern part of the U.S. My best friend who lives in New York turned me on to postpartum support! When I visited her after the birth of my Godson her postpartum doula was the one who picked me up from the airport. Talk about a cool ride home! Uber has nothing on the fantastic experience I had with "our" doula! She arrived with my favorite coffee ready for me to sip. She filled me in on the flow of the house, and she made me feel like I knew her forever!
Hiring The Jax Baby Company was the best investment we made!
I hired a professional photographer for our wedding. I only take my Subaru to the dealership where I bought it because they are experts in the Subaru business, and we will send our son, Dylan to the best preschool we can budget for because those things are of importance! It didn't really cost that much! I was able to purchase our first package of hours by putting a down payment and making 3 payments before Dylan was born!
It was really a no-brainer. In hindsight, it was a small price to pay for what my family received!
You owe it to yourself and your family (happy you= happy them) to speak with Elizabeth, the owner of The Jax Baby Company.
Our doulas were top notch. I loved that we felt like the only family they were working with even though I know we weren't. I knew this because my boss gave birth 2 weeks before me and she hired them. The Jax Baby Company doulas have a great team set up and each of them are sweet and knowledgeable.
I know not everyone values the same things in life, but I wanted to share my personal reasons why I budgeted for my doula! Bottom line, I wanted to enjoy my birth, my baby, and my maternity leave!
Happy Birth & Parenting!
~Kristine Malone a satisfied mommy