"I recommend The Jax Baby Company to everyone for postpartum and infant care support. Liz sat with me and helped us calm and feed our baby. She really made me feel good during our time together." ~Candice Rice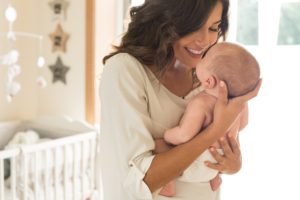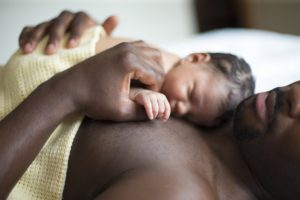 Postpartum Doulas & Infant Care Specialists
Postpartum doesn't have to be a word only associated with depression. It simply means the period of time after giving birth. Our postpartum doulas & infant care specialists provide support at a time that matters most! We're there for you as those nights get long and the days seem to all blur together. Studies corroborate long-held knowledge about the fourth trimester: that families benefit from hands-on help in those early weeks of parenthood.
Families choosing The Jax Baby Company are encouraged and supported, showering worry-free, sleeping, and enjoying their babies more. Ever heard someone say that they wish they could bring the nurses home from the hospital? We fill the gap between healthcare and homecare!
Our Team at The Jax Baby Company is revolutionizing the way people think about the first year after childbirth. We are held to the very highest standards and help you feel more confident and relaxed knowing your family will be well supported with helping hands and compassionate hearts.
Your Postpartum Doula & Infant Care Specialist:
provides support so you can get more sleep/rest
provides/teaches you newborn care
gives hands-on, accurate breastfeeding and bottle feeding guidance
can help you with bottle-training, sleep-shaping, and sleep training IF desired
can help with dishes/laundry
helps you select, order, and put together baby products
helps you discover all your options and supports your choices
can change bed sheets
can help with sibling care
helps you keep the flow of the house moving
helps you learn your baby and how to soothe him, her, or them
can give you a break so you can nap or shower
can prepare healthy snacks/meals
And… your postpartum doula and newborn care specialist provides companionship when emotional support and validation are crucial to your well-being.
At The Jax Baby Company, we have a built-in backup system because we work as a team! You can book an unlimited number of days/nights as you need, but booking early is always recommended to guarantee availability when you need us the most!
Each of our specialists has been professionally trained and hand-selected to provide every family the one on one support they during a time that matters the most.
The support you want by your side, day and night, from the start! These are just some of the package we offer! Contact us now and let us help you find a package that is perfect for your needs!
Investment Begins as $28/hour
Daytime Support:
Hello Sunshine | $1344
Your sunshine has made his/her big arrival! Your specialist comes to you two days a week for six consecutive weeks!
Here We Grow | $2016
Your little sunshine is bright and support is in full bloom! Your specialist comes to you three days a week for six consecutive weeks!
Baby Steps | $1872
You and your little one will take those first baby "steps" together, alongside your specialist as she comes to you two days a week for six consecutive weeks!
Leaps and Bounds | $2808
Make incredible leaps and bounds! Your specialist comes to you three days a week for six consecutive weeks!
Lean on Me | $105 weekly
We come and check in on you weekly as you heal after birth and grow in parenting. Lean on us as we listen, provide an objective perspective, and assist you in identifying how to best utilize the resources you have. A perfect option for those on a tight budget. Each visit is 2 hours long, is paid by the week before your specialist arrives, and is used consecutively for 6 weeks or more. 
Day & Night Support:
Milestones | $4056
Your specialist comes two nights and one day a week for six consecutive weeks. Feel more rested and support as you and your baby reach new milestones.
Nighttime Support:
Twinkle Twinkle | $2080
The twinkle of your eye doesn't have to keep you awake all night! Your specialist comes to you two nights a week for four consecutive weeks.
Sweet Dreams | $3120
Sweet dreams begin with overnight support. Your specialist comes to you two times a week for six consecutive weeks.
Firefly | $3120 *our most popular package
Your little lightning bug(s) will glow with delight and you can sleep through the night! Your specialist comes to you three times a week for four consecutive weeks.
Sleepy Dust | $6240
Your specialist sprinkles sleepy dust (it's not really dust, it's magic) over your family when she comes to you four times a week for six consecutive weeks ready to make nights more magical for your family!
Sometimes there just isn't a package with exactly what you're looking for.  Perhaps you're looking for live-in support or aren't sure exactly what you might want or need. No worries, we got you!
Contact us and we'll put together a unique package just for you! We also offer single day/night shifts for parents who want that option!