"I don't know how I would have survived without the care of Elizabeth and her team. I had extra hands to help with our daughter after school, food available that my family" ~Kristen L. Santiago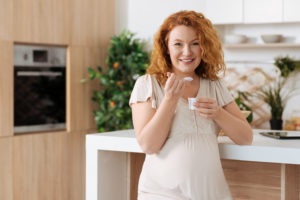 Pregnancy Doula Support
We've been dubbed "The Bedrest Besties" by our clients! There's no reason to carry the weight and demands of pregnancy alone. Being pregnant can be beautiful and emotionally and physically taxing on the mind and body. With pregnancy doula support we provide one on one companionship so you don't have to feel isolated. Let us draw you a bath, put fresh sheets on your bed, and bring you a box of chocolate when life is just too damn much! And we are happy to make you lunch and cooks some meals while we catch up on your favorite Netflix series and get laundry and dishes caught up while you nap!
Your pregnancy doula can answer your pregnancy, birth, and parenting questions, encourage you, help you keep your house in order, and think of ways to get through this together!  The best part is ee're ready to support you on the other side of birth, as your postpartum  doulas & infant care specialists!
Included in Pregnancy Doula Support:
help with running errands
meal and snack preparation
accompany you to and from appointments
discuss newborn care and postpartum healing and recovery
light housework such as laundry, dishes, sweeping, and vacuuming
companionship (someone to listen, stand (or sit) in solidarity not try and "fix" it)
Investment Begins as $28/hour
Contact us today and we'll put together a unique package just for you!
At The Jax Baby Company, we have a built-in backup system because we work as a team! You can book an unlimited number of days/nights as you need, but booking early is always recommended to guarantee availability when you need us the most!