Placenta Encapsulation, Proceed with Caution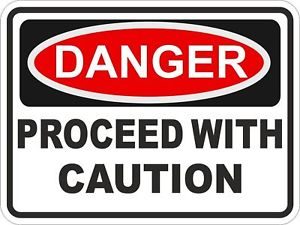 With more women choosing placenta encapsulation and experiencing the benefits, it's only natural that they're telling their friends and their friends are telling their friends.
Word travels fast!
First Coast Doulas get requests daily about placenta encapsulation. We are happy to share our knowledge about benefits and safety, answer any questions you have, and paint a picture of the process for you.
While our community is fairly familiar with the terms doula, postpartum, and placenta encapsulation, First Coast Doulas leads the way in safety and professionalism. We are experts in our field and as you can imagine that gives us, and our clients a great advantage.
What we've found out is that many people know about some of the benefits, but many have zero knowledge of the potential risks that are involved. Like with everything in life there are risks an benefits, placenta encapsulation is no exception.
There are people that only consider price to be important when hiring someone to complete with this very personal service. Other's think word of mouth is the only thing that matters. Choosing someone who is the lowest price, highest price, or word of mouth only could potentially be dangerous.
When choosing placenta encapsulation, proceed with caution!
So, here's what you need to know to stay as safe as possible:
Has the person who will be handling your placenta taken a training? How can you be 100% sure?

Are they certified or working towards certification? This shows a commitment and lends a great deal of legitimacy to the individual.
Have you check into their training organization?
With First Coast Doulas you will never wonder if we are trained, certified, or working towards certification because we are and can show you proof. In addition we hold a FL Food Handlers card and are OSHA certified and have been 2013.
1.Has the person you are hiring established a legal business?
Legal businesses show that they have taken the steps necessary to build a business, pays taxes, and considers this her/his profession.
They are more likely to be committed to their clients than someone doing this as a hobby or "fun".
They will have insurance.
First Coast Doulas is a legal/legit business. We have served at least a hundred families and we're creating sustainability. So, we'll be around when you have your next baby. We take pride in our career and it shows.
2. Ask about the cooler and vehicle your placenta ride around in, and the "work space" where your placenta is prepared.
Is that a labaratory, shed, or family kitchen?
Is the cooler cleaned and bleached between clients?
Is the vehicle, fridge, kitchen, or shed up to your standards of clean?
Whose children and animals will come into the work space and possibly in contact with your placenta while the process is being completed?
3. Is the equipment used only for business?
A business should have equipment that is dedicated to business use only.
What happens if the equipment fails?
What steps has the business taken to ensure they will have the equipment needed to preform them job?
First Coast Doulas has dedicated equipment and not just a seta
First Coast Doulas provides everything you need to transport your placenta safely. Your placenta remains with you at all times! Our "work space"is your kitchen. A nice clean cooler, your car, your kitchen, your kids, your pets, and worse case scenario your own germs and bloodborne illness that you are use to coming in contact with.
Will your placenta be at risk for cross contamination? How can you be 100% sure?

Will your placenta and blood be touching someone else's placenta and blood and ultimately their bloodborne illnesses? We're talking serious risks with this.
How will the space be cleaned, disinfected, and prepared?
First Coast Doulas knows your placenta hasn't touched anyone else's because you've had it with you the entire time. Doctors and midwives know the risks of someone else picking up your placenta, just ask them! Then ask them what they think of you transporting it yourself, to your home, and being met there by professional with First Coast Doulas to prepare your placenta! We clean up and disinfect our work space before beginning and afterwards too! We prep the area and follow high safety standards and protocols.
Has your placenta been handed off from one person to another… and possibly three more?

Whose placenta is whose now?
Could the placenta or capsules have been mixed up with another person's placenta by mistake? "Oops, I'm almost 100% sure these are yours", is not what you want to hear… on second thought that's safer than the alternative.

Often you'll hear people say, "I only handle one placenta at a time" or "all placentas are labelled so there's no chance of mix up". Can you be sure of these things?
Again, with First Coast Doulas there's no worries because… well I think you get it! When choosing placenta encapsulation, proceed with caution!
First Coast Doulas understands most everyone has a budget and they also have an idea of what they would like to pay for something. Our fees for services are right around what most people would expect to pay and our reflective of the professional services provided by qualified doulas and placenta encapsulation specialists.
While we do not offer discounts we do offer payment options and gift certificates make lovely gifts for baby showers! For a very reasonable fee you can ditch the worries and reap the benefits!