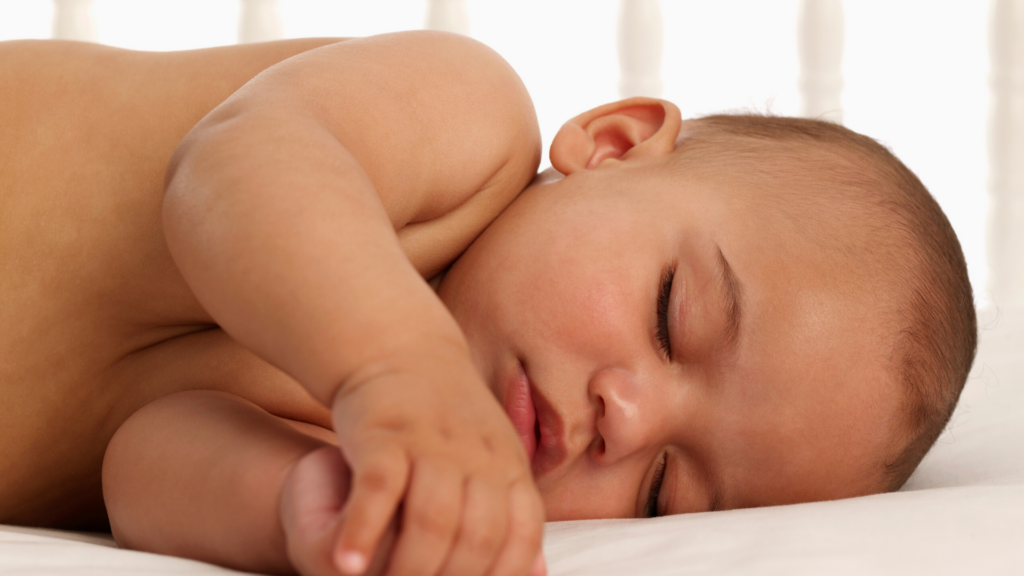 Reclaim Your Sleep Now with a Personalized Sleep Plan
Our sleep experts will help you reclaim your sleep a personalized sleep plan that's perfect for you baby! You and your child's caregivers can follow and execute this plan with continued support from professionals who care. At The Jacksonville Baby Company, we know that better sleep is the key to better health! Not only do our specialists have years of experience working with parents and babies, we're also parents ourselves. We know that it's easy to lose so much of our former selves in the process of raising our children. Reclaiming our sleep can help us transform our lives in ways we never thought were possible!
We empathize with other parents, it's hard to hear our babies crying, but we can't stifle all of their cries.
Temper tantrums, being strapped in their car seat, and immunizations are necessary "evils". We provide love, stability, and can comfort our babies, but tears are inevitable. We know the struggle and we've all been there! Exhausted, worn thin, ready to put our foot down in the name of better sleep!
There's no time like the present to get everyone's sleep on track!
Guess what parents? Laying a foundation for good sleep begins with you! You've probably done some thinking, maybe some reading, asking around, and contemplating about what sleep should look like. What's reasonable? What is best, when it comes to my baby? Maybe you're not in favor of sleep training. Perhaps you want to sleep train, but your baby doesn't fit the ideal age range for this. If you've considered hiring someone to come in at night and help, but it's just not in the budget. We get it!
For all of those reasons and others, we will write a personalized sleep plan for your baby. One that makes the transition smoother, makes your job easier, and takes the guesswork out of better sleep!
If you've made it this far I'm sure you're at least curious about better sleep!
It's never too early to begin sleep shaping! However, if you haven't begun 3-6 months of age, now is the perfect time to start. Doing so ensures you and your baby get off to an amazing start! If you've spent the first several weeks holding and snuggling your baby a LOT while he sleeps, don't worry! It's normal for your baby to want to be close to you. And, if you've wanted the same, there's science to support that, "this is normal!" If your baby is between 6-9 months of age now is the perfect time to make adjustments and get them on track! If your baby is between 9-12 months of age, it's time to act now! Doing so you will get ahead of the bad sleep habits.
Don't worry we have three solid options to help you reclaim your sleep!
First option, one-on-one overnight infant care and postpartum support. Second option, we will come in and completely sleep train your baby for you! Yes, we will do the hardest part and help you feel confident in your decision. Lastly, we can write a rock-solid personalized sleep plan so that you can get started now!
Is a plan right for me?
A personalized sleep plan is right for you if:
you like the idea of DIY, but you're not exactly Joanna Gaines
you want to sleep train, or are considering it, but your baby or you aren't quite ready
you're good at executing plans, but you have no idea where to start
there aren't enough hours in your day
What does having a plan do?
In the words of Katherine Paterson, "A dream without a plan is just a wish". You don't have to dream about a good night's sleep any longer, it CAN happen. A plan is a powerful piece of the puzzle that many parents are missing. Having a plan will give you and your baby a stable foundation to build upon. It prepares your baby for "the next steps" because her sleep needs change as she grows. You can be ready with a plan! With a personalized sleep plan written by an infant sleep expert, you'll be well on your way to conquering the sleep battle!
Better sleep is just one step away. Complete the form below and we will be in touch!
Happy Birth & Parenting!
Elizabeth Luke