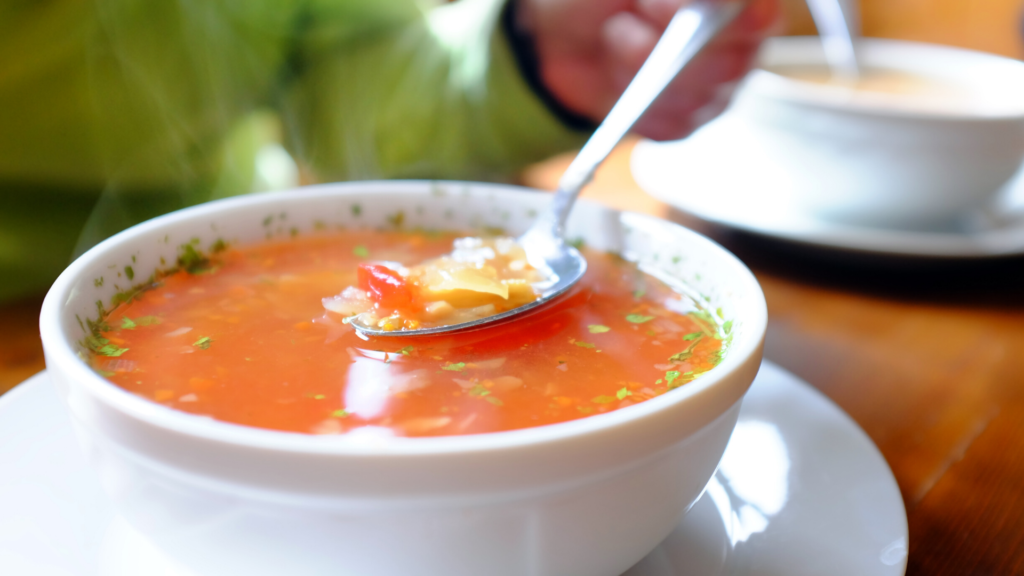 Cannellini Bean Soup
This recipe for cannellini bean soup is perfect if you're short on time, but not on love! I enjoy feeding my family, my friends, and the families we work with so much. Cooking is a hobby of mine and food might be my other love language. Recently our daughter and one of our sons each asked if I would write down some of my recipes for their favorite meals so they would know how to make them. The practice of writing down recipes is truly hard for me. I've always been one to just freestyle in the kitchen! I open the fridge, pull out the veggie drawer, and see what ingredients I have stocked in my house. Then, I listen to the food Gods as they speak to me! Toss in a little of this and some of that, season, stir, and taste.
I decided this would be a great opportunity to get them involved.
As our kids have grown (and some flown the nest) I've come to realize our days cooking together (and gathering together to share meals) are fewer and further between. It's a hard pill to swallow, but what a great opportunity this is for us to make time to get into the kitchen together again. My daughter and I decided that my quick cannellini bean soup would be a great recipe to start with. I had her join me in the kitchen to record this recipe as I prepared it. We hope you enjoy it as much as we enjoyed making it together.
Cannellini Bean Soup | Serves 4 | 30 minutes
Ingredients:
2 onions
4 tomatoes
2 TBsp butter
3-4″ sprig fresh rosemary
3 cloves garlic
1-2 bay leaves
1- 10 oz can tomato soup
1/2 tsp. ground black pepper
1 tsp. salt
1 TBsp garlic powder
5 cups of kale chopped well
2-10 oz cans of cannellini beans
3 quarts of chicken, vegetable, or beef stock
Directions:
Chop onions.
In a large soup pot heat butter over medium heat and sautee onions until softened.
While the onions cook down, roughly chop 4 tomatoes and slice the garlic and add them to the pot. Add bay leaves and rosemary.
Next, add 3 quarts of chicken, beef, or vegetable stock [my preference is homemade stock or Better than Bouillon]
Add in black pepper, salt, garlic, and tomato soup. Stir well.
Turn the heat up to high and stir until just boiling.
As your soup begins to boil add in the kale, turn the heat down to medium-low.
Give a few more stirs, cover, and simmer for 8-10 minutes. Stirring occasionally.
While it simmers drain and rinse 2 cans of cannellini beans.
During the last minute of cooking add in your beans and stir.
Remove bay leaves and rosemary.
Taste and add salt and pepper to taste.
Serve warm or store in the fridge or freezer within a couple of hours.
This cannellini bean soup is so simple to make it's almost fail-proof. If you try and enjoy it, check out a few other recipes we've shared in the past, leave us a comment, and feel free to share about us with others on Facebook and Instagram. If you're expecting a baby or have a newborn and are in the Jacksonville, Florida area reach out to us, we would love to support your family during the postpartum time period. Not only do we cook, we also validate your feelings, help you find solutions that work, make sure you get all the rest you need, and [icing on the cake] we're baby and postpartum support experts
Happy Birth and Parenting!
~Elizabeth Luke