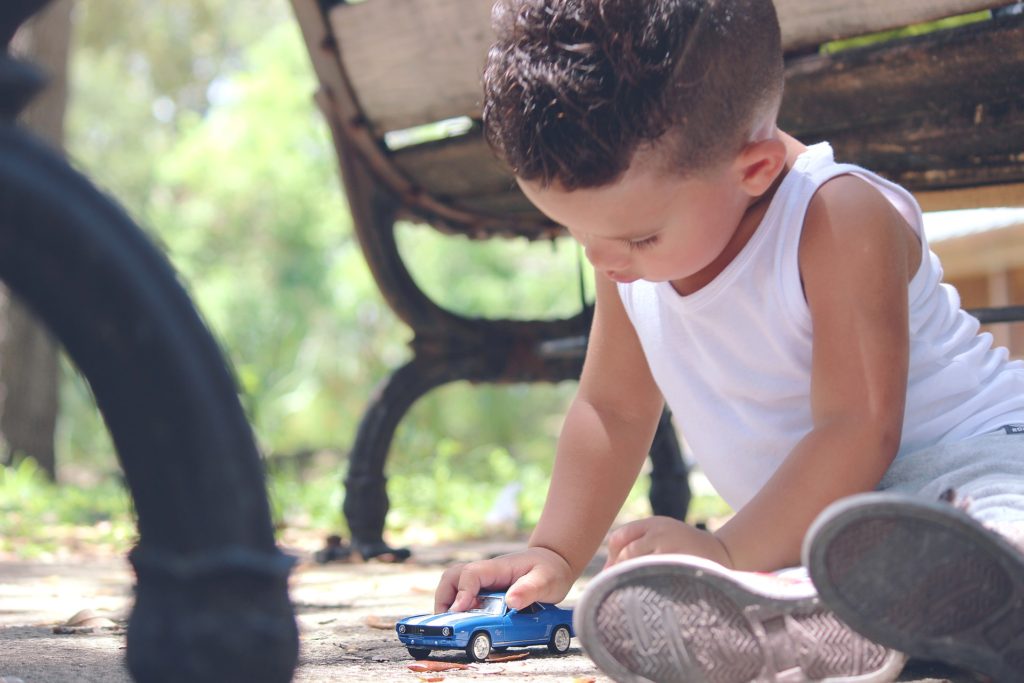 5 Family-Friendly Things to Do Around Jacksonville
Parents are always looking for family-friendly things to do around Jacksonville. Family coming into town? School out for the summer? Looking for new things to keep your weekends interesting? Then you want to check out these 5 family-friendly things to do around Jacksonville that will leave you saying, "How did we not know about that?"
Literally! Enjoy jumping from a plane without ever leaving the air conditioning! Indoor sky diving at iFly, Jacksonville's go-to for high flying fun! Just about everyone in the family can enjoy this experience! Your 3-year old child and your 79-year old father and everyone in between can suit up, be coached by professionals, and can get in on all the fun of sky diving while never getting into a plane! My only word of caution is that time flies when you're having fun, literally! | Price range $75-$300 per person
Looking to Escape the mundane?
Teamwork and brain power are needed to escape these rooms before time is up! Multiple themes such as jewel heists, run-away train, lost in time and Sherlock Holmes Library, are offered at locations around Jacksonville. Breakout Games, The Great Escape Room, Mind Bender Escape Room, and Mastermind Escape Games are the ones I'm familiar with. Most are open to ages 12-years and up, so this may be best for those of you with teens! Plan for about 2-2.5 hours from the time of arrival until the time you complete your challenge. | Price range $25-$30 per person
Visit a Sanctuary!
Catty Shack Ranch Wildlife Sanctuary is a 501(c) (3) non-profit organization that provides forever homes to endangered big cats! Their primary focus is rescuing exotic animals from serious situations. You can get tickets to see the big cats and learn all about them and their sanctuary. Best part is that you can enjoy this experience during the day, at night under the stars, and it's open to all ages. 2-years of age and under are free with a paying adult. | Price range $5-$15 per person
Under the Night Sky
Who doesn't love star-gazing during hot summer nights while mosquitos bite?! I know exactly zero people who like mosquitos, but stars are another story entirely. They connect the past with the present and the future. They fascinate the young and the old alike! The Bryan-Gooding Planetarium at MOSH is one of the largest single-lens planetariums in the U.S. They offer a variety of shows and all ages are welcome, but some shows are designed for young children while others are aimed for teens and adults. | Price range $5 for members & $10 for non-members
Growing Up is Fun to Do!
One of Jacksonville's newest best kept secrets is out! Grow Family is a family-friendly family-centered F-U-N yoga practice that offers more than your average yoga! Not that yoga isn't great, it totally is! But, at Grow Family you get so much more. Instructors there are inclusive of all life and parenting styles, highly trained, certified, and full of fun for the entire family! From story-time and baby and me yoga (mom-dad-or caregivers welcome ) to crafty yoga, private birthday parties, and parent-to-parent support groups Grow Family helps your family grow healthy and happy seed to sap! | Prices range from FREE to $25
Vacationing in the Jacksonville, Florida area?
Traveling with kids and looking for a caregiver to assist with the kids so you can ALL enjoy yourselves? Contact us and get ready to enjoy your vacation, you know, like you did before all the work of traveling with kids!
Finding family-friendly things to do around Jacksonville can be challenging when you are trying to beat the heat, stay within budget, and make everyone happy, but we think we nailed it with this list! Stay tuned for another blog highlighting ways to keep cool this summer!
Happy Birth & Parenting!
~Elizabeth Luke