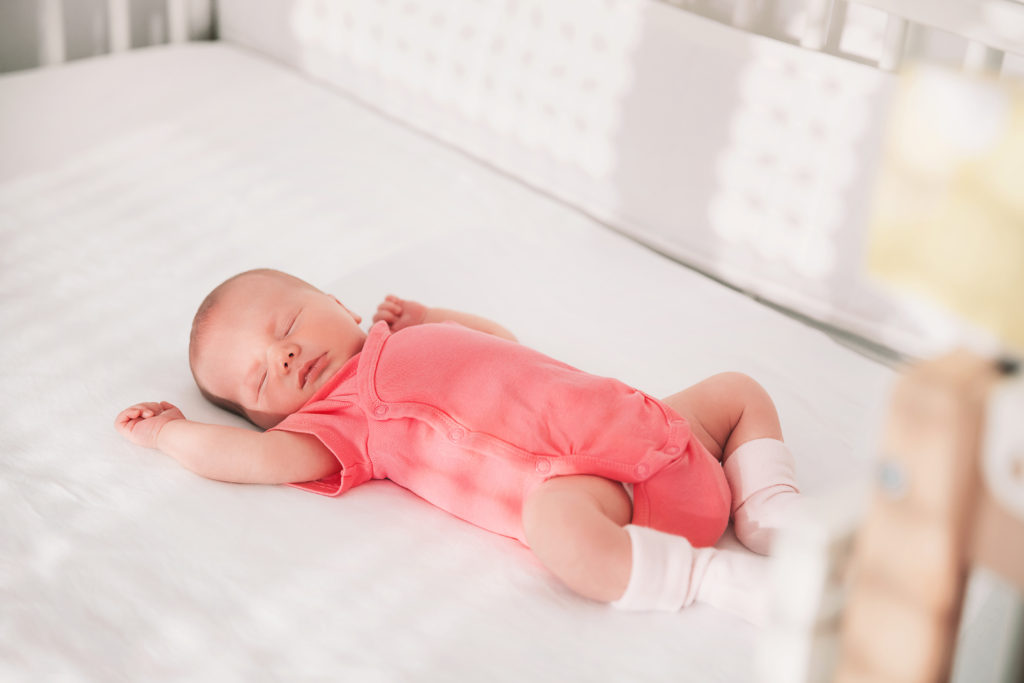 Most Products Labeled for Infant Sleep are NOT Safe | Here's a Break Down of What is What
Like many products geared to traveling with a baby or younger child are not safe (aftermarket car seat inserts, covers, and straps), most products labeled for infant sleep are NOT safe. Just look at the photo above. Looks innocent enough, right? Look again! The bumper pad attached to the side of the crib (even mesh bumpers) and what appears to be a mobile attached to the front of the crib, both go against recommendation for the safest sleep. "Sleepers" that are not safe for sleep, "safety straps" that are anything but safe.
It's confusing, we know! "
Safe sleep recommendations aren't up for debate. We just want to give you a break down and sprinkle this blog post with science-based information so you can make choices you feel are best for you and your baby.
WARNING: This blog post may be triggering for some.
I want parents and caregivers to know that most products labeled for infant sleep are not safe for such.
"The advertisement and packaging show a baby sleeping. Doesn't that mean the product is meant for such?" Baby products sell, especially products advertising more sleep for babies which ultimately means more sleep for parents. But buyer beware! Not all sleep is safe sleep! Products are marketed and sold every damn day and babies have died while using them. Some have been recalled, but many have not.
Like car seat safety (a blog for another day) science and research tell us that rear-facing is best until the age of 4-years old. Still, the AAP only goes as far as recommending rear-facing children until at least 2 years of age, therefore providing a false sense of security to those who don't know 4 is really the safest we can get. While Florida law only requires that children 4 years old and younger use a separate car-seat or the vehicle's built-in child seat, with no specification on rear-facing at all. Whhhaaaat?! Many people, naively assume if it's legal then it must be safe, but again that's incorrect. They don't know what they don't know!
Why wait until laws are passed and product gets recalled before we listen?
You may be on the right side of the law but does that mean we are doing our best we can for kids? My thoughts are, we have research and science on our sides. Let's be proactive together! Through simple precautionary measures, together we can keep kiddos safer.
What's the evidence say?
In the early 90's the ABC Sleep campaign was introduced. ABC= Alone, on Back, and in a Crib. This campaign resulted in few infant deaths. We were on the right track! But, in more recent years death rates umong infants have begun to increase again. Most products labeled for infant sleep are NOT safe, yet buying these products is also on the rise.
Alone? What about bed-sharing?
Bed-sharing is discouraged by the AAP, but we understand that for some families bed-sharing is a necessity. The Jax Baby Company is not against or for bed-sharing, we are can't recommend bed-sharing because of liability, but we do recognize that bed-sharing is something some families will want or need to do. There are safer ways to do it, we mention a few of those below. We could do a whole blog on that topic too, but that's for another day! Together we can make a difference!
Infants ages 2 months to 4 months are at a heightened risk for SIDS.
Not to scare you, but did you know that? I had no idea until I had my third baby. Additionally, new evidence shows that soft bedding continues to pose hazards to babies who are 4 months and older. With boys, the risk for SIDS (sudden infant death syndrome) is slightly elevated. Surprised? You're not alone, less than 10% of parents know most (not all) of these things. The beauty of having us on your team is that we know all the things (or at least know where to find out fairly quickly) and we can help you learn all the things! All the while supporting you and your family in a way that is best for you and your lifestyle!
If most products labeled for infant sleep are NOT safe options how does one know what's considered safe and what's not?
Frankly, car seat safety and infant sleep topics are exhausting even as a professional in the field. So long as companies keep marketing and manufacturing products labeled for sleep and travel with kids there will always something new to learn. BUT it's a topic we're passionate to help families learn about!
What's NOT approved for safest sleep:
In order to pass, a product must go through specific testing. It cannot pass if it has anything other than a 0-degree (0%) incline. That being said, just because it's flat does not automatically make it safe. The Doc-A-Tot and in-bed co-sleepers are perfect examples of products that are flat but are NOT safe for sleep because they don't pass one of those standards.
Rock-n-Play [a safer option is the Rock-n-Play portable bassinet
Car Seats [positional asphyxia is the biggest concern here]
Couch [the floor is safer in most cases]
Bouncer
In-bed co-sleepers or co-sleepers like the Doc-A-Tot (DAT)
MamaRoo
Swing
Crib Bumpers
Sleep Positioner/Wedge (even for babies with reflux)
Crib Tents
Blankets
Nap Nanny
Boppy
What IS approved for safest sleep:
The only approved sleep surface for an infant passes the standard for crib, cradle, bassinet, or play yard (PNP). If a sleep surface/mattress meets CPSC and ASTM standards, it is considered safe for sleep. Check current recalls and register your product, but remember recalls typically happen only once there have injuries or deaths involved. Be proactive, not reactive and back to basics is safest.
Majority of Pack-n-Plays like this one are fine
Most Mini cribs like this one are fine
Most Full-size cribs (NEVER a drop side crib, they're illegal to sell new or used)
Tight fitting crib sheet, no blankets or bumpers, bare crib only
The AAP (American Academy of Pediatrics) recommendations on creating a safe sleep environment include:

Placing the baby on their back on a firm sleep surface such as a crib or bassinet with a tight-fitting sheet.
Avoid use of soft bedding, including crib bumpers, blankets, pillows, and soft toys. The crib should be bare, free of any blankets, gadgets, or pillows. Dress and adjust baby's clothing so they will be comfortable through the night.
Share a bedroom with parents, but not the same sleeping surface, preferably until the baby turns 1 but at least for the first six months. Room-sharing (with a parent or caregiver) decreases the risk of SIDS by as much as 50%
Don't exposure baby to smoke, alcohol, or illicit drugs.
Infants should receive all recommended vaccinations. There's no evidence that routine immunizations increase SIDS risk. Some evidence indicates immunizations can help prevent SIDS.
Breastfeeding is also recommended as added protection against SIDS. So long as you don't doze off while nursing your baby, which tends to happen. If you feel sleepy or think there is a chance you may fall asleep or nod off while nursing your baby, nurse your baby on your bed, instead of a chair or couch. Make sure there are no pillows, blankets, or other items that could cause overheating or interfere, block, or obstruct your baby's breathing. If you do fall asleep, upon waking move baby to their own sleep space.
Offer a pacifier at nap time and bedtime.
Keep the room slightly cool, not too warm or hot
Do not use home monitors or commercial devices, including wedges or positioners, marketed to reduce the risk of SIDS.
Supervised, awake tummy time is recommended daily to facilitate development.
What's the Verdict on Swaddling
"While the AAP has not taken an official stance on the practice of swaddling babies should not be swaddled past 2 months of age", urges Rachel Y. Moon, M.D., FAAP, lead author of the AAP safe sleep guidelines and chair of the Task Force on SIDS. Many people continue to swaddle until their baby is starting to show signs of readiness for rolling from tummy to back. But the latest research indicates that we should stop swaddling by 8 weeks of age, by that time the potential risks outweigh the potential benefits. Even still swaddling should be done correctly to be considered safe and allow for proper hip and shoulder development.
More on Car Seats
The car seat (and or the base of the car seat) should be installed into your car following the manufacturer's recommendations. Likewise, the child should also be correctly positioned and strapped into the car seat following the manufacturer's recommendations. Slumping should be avoided especially in infants and children under two. Never leave them unattended. Do not allow blankets near their face. Check on them frequently while in the car and remove them from their seats promptly upon arrival. Positional Asphyxia happens when the position of one's body blocks their airway.

The Latest on Rock-N-Plays in the News
The Rock-N-Play "sleeper" conflicts with the AAP's recommendations for safe sleep environments for babies in order to prevent sudden infant death syndrome (SIDS). Kyle Yasuda, MD, FAAP, president of the American Academy of Pediatrics states, "This product is deadly and should be recalled immediately. When parents purchase a product for their baby or child, many assume that if it's being sold in a store, it must be safe to use. Tragically, that is not the case." (32 related deaths)
Give yourself a pat on the back for getting through this read!
Now that you know most products labeled for infant sleep are NOT safe options you can use the information you learned to create a plan for your own family! Who knows, perhaps you can help others along the way! As parents we are always learning new things, we follow our instincts, and do the best we can for our babies!
We have a full team ready to meet you where you're at along your journey. We offer sleep support, sleep coaching and training, perinatal planning consults, nursery set up and organization, one-on-one personalized care and support for you, the newest member of your family, and everyone in between! Don't delay, contact us today!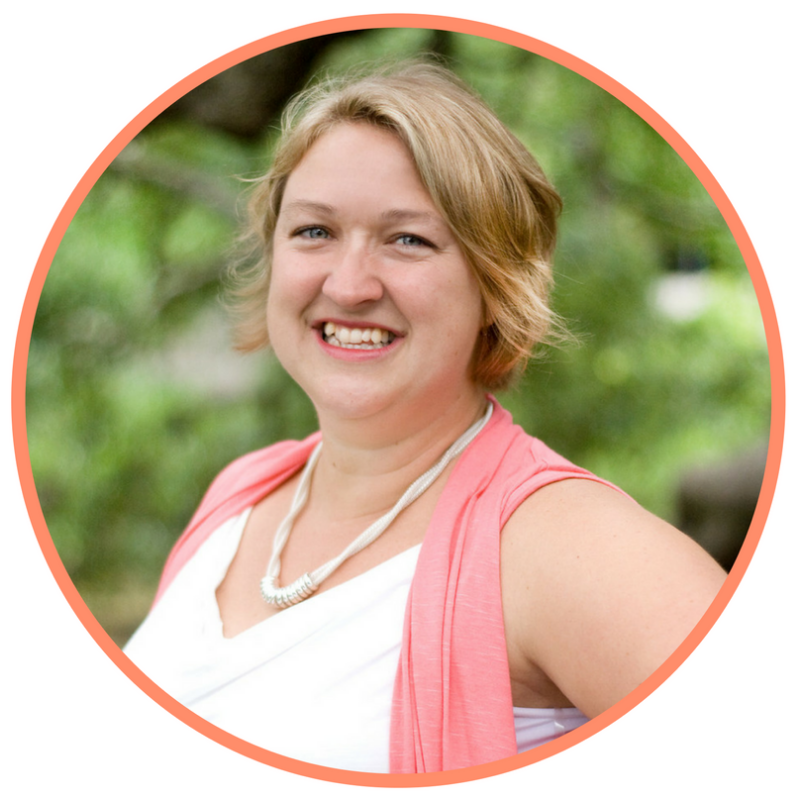 Happy Birth & Parenting!
-Elizabeth
Elizabeth Luke is the owner of The Jacksonville Baby Co., providing exceptional support and inclusive care for families welcoming babies in the Jacksonville, FL area since 2013. Helping families enjoy their births, their babies, and their sleep.
More resources for safe sleep:
https://www.aap.org/en-us/about-the-aap/aap-press-room/Pages/American-Academy-of-Pediatrics-Announces-New-Safe-Sleep-Recommendations-to-Protect-Against-SIDS.aspx
https://www.aap.org/en-us/about-the-aap/aap-press-room/Pages/AAP-Urges-U-S-Consumer-Product-Safety-Commission-to-Recall-Fisher-Price-Rock-n-Play-Sleeper.aspx?fbclid=IwAR3VGc9JZGxoK9BpqaeF9fPGfrBL1wPpdVLHzJpF6OTZtENrNbfvFn3-V9U
https://safetosleep.nichd.nih.gov/
https://www.healthychildren.org/English/safety-prevention/on-the-go/Pages/Car-Safety-Seats-Information-for-Families.aspx
https://www.healthychildren.org/English/safety-prevention/on-the-go/Pages/Car-Safety-Seats-Information-for-Families.aspx
https://cultureofsafety.thesilverlining.com/childcare/car-seats-and-positional-asphyxiation
https://www.healthychildren.org/English/safety-prevention/on-the-go/Pages/Car-Safety-Seats-Information-for-Families.aspx
https://www.astm.org/search/fullsite-search.html?query=infant%20sleep&