Eating Your Placenta Causes No Harm to Your Newborn When…
A new study, the largest of its kind ever finds that eating your placenta causes no harm to your newborn. The joint study conducted by UNLV (University of Nevada, Las Vegas) and Oregon State University published May 2nd, 2018 looked to 23,000 birth records to determine that eating your placenta causes no harm to your newborn!
Eating one's placenta is usually the last thing most people think about when dreaming of motherhood.
Baby cooing, sweet snuggles, poopy diapers, and long nights we expect! Lots of sadness, anxiousness, a very short fuse, sleep deprivation, isolation, insomnia, and breastfeeding aversion we did not! This is where the tornado touches down,  barrels through your home, sweeps it up, and lands with a thump in placenta encapsulation land!
You've heard about this place, but you never imagined you'd be here, but here you are! You're looking at everything through a different lens and it all makes more sense now, well most of it!
So here's the deets.
Previously the CDC suggested avoiding consumption of the human placenta. This advice was based on one, yes one single case where a newborn may or may not have become infected with group B Streptococcus after the mother consumed her placenta. Unfortunately, there was not enough evidence to prove one way or another that the placenta was actually the culprit.
Even more telling is this most recent study! Here are the deets:
The largest and most current study showed that as many as 1/3  (approximately 31.2%) of the women in the database consumed their placenta! The study found no risk to the babies of the mothers who are consuming their own placenta!
They did not examine the effects on postpartum mood disorders but said…
"The findings also give us a foundation from which to further explore the impact of placenta consumption on postpartum mood disorders."
After reading the largest study conducted to date The Jacksonville Baby Company maintains our position that eating your placenta causes no harm to your newborn.
However, we need to add a few things to that statement to stand behind it with confidence. The keyword for us in this statement is Y-O-U-R!  Your placenta! Additionally, you need to add to that statement "when hiring an encapsulation specialist who is following safest practices and providing services in the clients home only".
The Jacksconville Baby Company is the only service provider in Northeast Florida and Southeast Georgia who provides the No Doubt Guarantee that ensures the placenta in the capsules is yours and no one else's.
We follow the highest safety and preparation standards set forth by our training and certification organization, OSHA, FL Food Handlers, and the WHO. We lead the way in professionalism, privacy, and knowledge about the human placenta as well as breast and bottle feeding, newborn care, and perinatal support.
Do we think we'll see more studies to come? Who knows!
The possibility is always there! When? Who knows. I am hopeful but realistic. I know that many issues in maternal and infant care are not prioritized, but The Jacksonville Baby Company is A-L-W-A-Y-S working hard to do what we can where we can!
Happy Birth & Parenting!
Elizabeth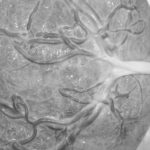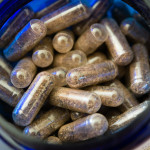 Maternal placenta consumption causes no harm to newborns
Placentophagy among women planning community births in the United States: Frequency, rationale, and associated neonatal outcomes
Study Finds No Risk To Babies If Their Mothers Eat Placenta After Birth