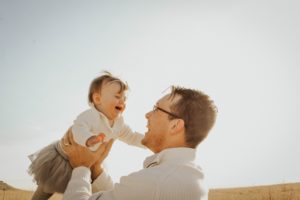 The Joys of Being a Postpartum and Infant Doula
The joys of being a postpartum and infant doula are plentiful.  While there are hard days and long nights I wouldn't trade this career for anything! There are days that make me wonder if I am cut out for this work and then there are days that confirm to me I am most certainly on the right path! It's World Doula Week so I decided to share my joy with all of you.
On my drive home today I had some downtime. No phone consults or conference calls.
Time to relax, daydream, listen to the music, and reflect. As I made my way over the bridge I couldn't help but smile the biggest smile. You know the kind of smile that makes your cheeks hurt and your heart burst? Yeah, that kind of smile.
I was thinking about one of our client's.
I was remembering the look on her face when her baby finally latched onto her breast for the first time without using a breast shield.  It was a sweet moment. She and her baby worked so hard, it was a long time coming. A moment she wasn't sure she'd ever see, but she longed for. She was overcome with emotion and completely mesmerized in those moments. I would be lying if I said I didn't tear up too.  I was able to grab her phone and capture this moment in time for her! That was a joy I felt through her and her baby.
I thought about another family we worked with a couple months ago.
I wondered how they were doing and if they finally mastered learning how to speak French so they could keep up with their oldest who is four years old and speaks fluent French. This child was not only brilliant she was as sweet as she could be and quite the character! She always kept me giggling!
There were several more families I thought about as I completed my 45-minute drive home.
I thought about a couple of the families I've supported during labor and birth. How much I enjoy seeing their pictures on Instagram and Facebook. There was also a lady who was so sick during her pregnancy that she only left her home for doctor appointments and a handful of times with me or her husband to just get out and keep from going crazy. I remember how much she absolutely despised it when anyone would try to tell her how happy she should be that she is having a baby. I understood where she was at and met her right there. She appreciated that and her and I continued to be good friends after our professional relationship ended. It was a joy to be what she needed when she needed it most.
It's not uncommon for me to think back on the joys and struggles I've been part of.
Many challenges that families I work with face, I face it with them. I have held the hands of parents who have faced-their worst fears. I have ridden in the backseat with a child who had a broken arm and sang to her so her mother could focus on driving and arriving safely at the emergency room. The struggles we face as parents may be different, but the feelings are what connects us and keeps us humble.
One of the biggest joys of being a postpartum and infant doula is watching parents enjoy their babies!
I mean like really enjoy their babies. They have worries and struggles just like the rest of us, but if I can help them put systems in place, answer their most pressing questions, relieve some anxiety, and lighten their load even if just a little, that brings me joy!
Seeing parents grow in their role as parents, but also as individuals brings this doula loads of joy. As they learn to dress, feed, bathe, and change their baby's diapers I see their confidence build. When they find their own little tricks of the trade or nail down the ones they've seen others do I see them hold their heads just a little bit higher.
The joys of being a postpartum and infant doula include siblings!
Seeing their little faces light up when I come through the door is a joy that can't be matched. As we interact with one another I get to learn about who they are, what they like and help them find their footing along this new path.
It's work, but it's joyful work most days!
In these precious moment's that they share with their children parents are so grateful to have our support. I know from experience that, it isn't until later as these moments become memories they realize how deeply their experience was enhanced by bringing us onto their team. This brings me so much joy. There are grandparents miles away that wish they could be there for the everyday things like baby's first bath and first set of vaccinations, but are thankful that their babies have someone they trust alongside them to encourage and cheer them on! I know this because I am told, but also because I too am a mom and now a grandma.
I think it's safe to say I have the most amazing career, but I may be a little bias.
Postpartum and infant doula work is meaningful, important, and too often it's forgotten.  If I have to be away from my own family, this is the work I want to continue to do! I've worked very hard as the owner of First Coast Doulas to create a business that I am proud of. A business that is sustainable for those who work with us so that we may stick around for many, many more years to come. Impacting the lives of families who are raising our future!
Today the universe reminded me that sharing the joys of being a postpartum and infant doula also means sharing the struggles and I am completely okay with that! Last week ended World Doula Week 2018 and part of my reflection is shared here. Thank you for letting me share my joys with you!
If you're interested in learning more about how you can share your ups and downs with an amazing doula on our team contact us today!
Happy Birth and Parenting!
~Elizabeth Luke