Placenta Encapsulation; Why?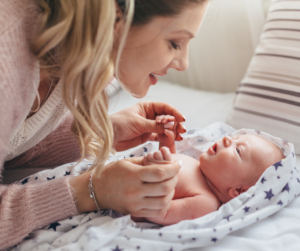 Placenta encapsulation is something more and more women are choosing to do. Why? They are hearing stories from friends and family members who have encapsulated and had wonderful results. They have access to the World Wide Web, several social media platforms, and groups to discuss this topic and they sure are glad they do!
But why, why would women want to do placenta encapsulation?
Keep reading!
Women who have ingested their placentas have reported that it has helped them with-
increasing energy
breastmilk to come in sooner
increased breastmilk supply
avoiding or lessening the risk of developing postpartum mood issues and the "baby blues"
aid in getting the uterus to pre-pregnancy size
speed up recovery
replenishing lost nutrients and hormones
monthly menstrual cycles discomfort
with natural pain relief
replenishing iron levels
reduce or stop postpartum bleeding
balancing hormones in menopause
Ask just about anyone who has chosen this natural way to nourish their bodies and you will likely hear testimonies similar to these:
"My placenta capsules have been awesome with energy!"
"I was beyond pleased with the outcome. With my first two children I had heavy bleeding, no milk supply, and battled Postpartum Depression. With my third child I started the placenta pills when he was 5 days old and was floored with my results! My post baby bleeding stopped around 2 weeks, my milk supply came in and I actually have milk to put in the freezer, no PPD in sight, AND the energy boost they gave me helped me kick a terrible coffee habit. I have felt amazingly wonderful post baby and I totally credit it to my placenta pills, if we expand our family again I will hands down purchase this service again!"
This was my 5th birth, but 1st time doing placenta encapsulation. I will definitely will be recommending encapsulation and First Coast Doulas."
"This is the second time I've chosen encapsulation and just like last time I feel great. With my first I had horrible pp bleeding, low milk supply and felt like I was ran over by a truck by week two. Then I struggled with postpartum depression for about eight months. I couldn't imagine having another baby, the thought made me sad. With our second I decided to have my placenta put into capsules after researching natural ways to heal after having a baby. I paid close to $300, everyone thought I was crazy, I worried I was crazy, but it was worth every penny and more. No problems with energy at all and I had no help after the birth of our second. I was able to breastfeed our son until one without giving any formula and I contribute this to my placenta pills. When we found out we were expecting our third baby my husband started a 'fund' for my magic pills and luckily we found First Coast Doulas. I wish I could tell everyone how placenta encapsulation changed my view of having a baby."
Placenta encapsulation with First Coast Doulas is more than just capsules or a service, it's an experience! We cater to families who want the best for their families! They know that their safety and happiness is paramount to us!
Get in contact with us today and take the first step toward postpartum happiness!
Here's another link in support of placenta encapsulation!