This is part 4 of a 4 part blog series discussing Placenta Encapsulation and your safety. The inside scoop.
You decide; mountain or mole hill?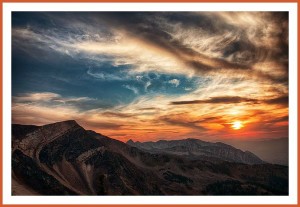 "I have a quick turnaround time. I want to have it finished and deliver capsules back to mom before they have even left the hospital. I have been known to smuggle placentas out of the hospital" Mountain! Red flag alert!
As a doula with First Coast Doulas we don't make decisions for another woman, none of our clients rely on us to make decisions for them. Why is this any different?
Our clients are smart, some of the smartest in fact, they know what they want and what they need. If the hospital's policy where she is birthing says they don't allow her to take her placenta home until she's released than this argument is a moot point.
We respect hospital policies, doesn't have to mean we agree with them, but we do respect policies. Providers trust and respect us for that, as do our clients.
If the hospital allows her to take it shortly after birth then her partner can bring it home, and place it in the fridge. We have clients who've given us a key to let ourselves in and lock up when we leave being completely removed from the process and we've had partners come to meet us at the house and hang out with us to see the process and take pictures.
"Placenta Encapsulation Specialists don't normally mix up placentas." What the hell? Normally? Mountain or molehill? I would hope we all agree here, but apparently we do not; one time is far too many in my book!
"My partner is unsupportive and doesn't want it in our house." Molehill! We have clients whose partners don't want to see the placenta in a raw fresh state, which is understandable. These partners run errands, take older children to the park and to lunch, head back to the hospital to be by their partner's side, or just catch a nap in the room. We only need the kitchen for up to 2-3 hours each day, the first day is what I call the ick factor day. Day two involves nothing raw or what most consider ick.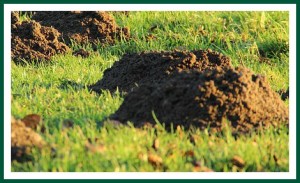 As I advanced in my decision to take a stand for my business, my clients, and ultimately all women who want the right to their placentas I sought out an additional training. I chose Placenta Prep to help me close up some loose ends, to build upon repertoire, and to put it all in place.
I've learned that it's never what happened that matters most. It's always the mothers perception of what happened that truly matters above all else.
We know, without a doubt that what matters most to women during this highly sensitive and memorable time surrounding their pregnancy, labor, birth and postpartum period is what they perceived happened. How they feel and think about what happened is what is most important to them, not what others tell them happened.
If a mother perceived you to have mixed up her placenta with another, there's no way that you could prove to her that you didn't unless she brought it to her own home and you prepared it there. Why even create that doubt when you can eliminate it?
We never want our clients to have wonders, unanswered questions or doubts. The only way for a woman to know without any question or doubt that the capsules she ingests are from her own placenta is if her placenta is transported by her or her appointed representative to her home where the encapsulation process is started and completed there, in her own home, only!
We proudly provide the safest placenta encapsulation on the First Coast.
Q & A with FC Doulas
How do I know it's my placenta I am ingesting?
When you book placenta encapsulation with FCD you will be given proper handling instruction to ensure your placenta is not only handled, but labelled properly with your information. You, your partner or your appointed representative (mother/father, sister/brother, or best friend) are the only one transporting your placenta to your home, where a (C.I.E.S.) certified independent placenta encapsulation specialist from First Coast Doulas comes to start and complete the encapsulation process. There is no chance your placenta is never mixed up with someone else's because it is never taken anywhere except from your place of birth to your home.
What if me and my partner don't want to see the process?
Our clients can be as involved or removed from the process as they would like to be. There is no reason you would be subjected to being involved if you don't want to, period.
Will it be disruptive to have the C.I.E.S in my home?
Nope, your C.I.E.S. is professional, respectful, and friendly. She is a birth and postpartum doula and has a lot to offer your family while she is there; having that resource available in your home for a few hours each day has been appreciated by clients in the past.
When we arrive to your home to prepare your placenta, you know, without any question, that it is your placenta being prepared. You are right there to tell us where to locate your placenta because you transported and stored it. Even if someone is using a commercial-grade style kitchen at a brick and mortar location, and prepares your placenta there, that does not eliminate all the doubt that it is only your placenta.
Having a postpartum expert in your home, answering questions about not only placentas, but newborns, postpartum care, breastfeeding and so much more the day you arrive home is something we are very excited to offer. The average time our placenta specialists will be in your home is approximately 4 hours. This is 4 hours of an expert available to answer any questions, or if you just like to have someone to talk to, she is there to joyfully chat it up with you!
Is there currently a regulation on placenta encapsulation?
No, there is not currently regulation in the U.S.A, but there is in other countries. It's up to you, the consumer to do your homework and hire accordingly. In a desire to uphold our own standards and we want to see this service continued to be offered to women in years to come, we only prepare your placenta for you in your own kitchen. This is similar to private chefs who prepare food in their client's homes. Everything is completed transparently in your home. The clarity in which this happens is very desirable to many.
Some questions to ask;
Can you tell me about the process you use for encapsulating my placenta?
Where is the process completed at?
Do I need to be in there with you when you come to encapsulate my placenta?
What do you use to disinfect and sanitize?
What items do you use that are disposable?
What items are reused?
How long does the process take?
Do you offer anything additional aside from capsules? Can you tell me about those?
What do you need from me?
These are some things to ask, keep following our blog to answers to these questions and more!
If you don't want to sacrifice safety or professionalism choose smart, choose First Coast Doulas and feel secure and confident!