This is part 5 in 6 part blog series Titled; Guilt, Inadequacy, and Insufficient Funds
See bottom of page for details.
"Children are not a distraction from more important work, they are the most important work."~ John Trainer, MD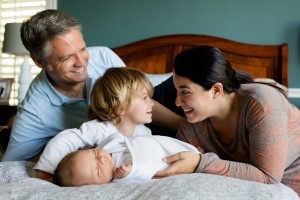 In the days after birth everything is fresh, raw, and new, even for a third time mom. Each woman, each family is in a place that is new, the family dynamics have changed. There is an in between space that each family reaches and this in between space is where a professional postpartum Doula steps in as a gentle guide or just helping hands, with open ears and heart and fill in the gaps in the lives of families with whom we work.
We are here and help you find your path to birth and parenting!
Each families needs will vary, as a professional postpartum doula we are aware of individual needs within a family, but also the needs of a family as a whole. We learn your families needs and get to know each of you so that we can support you uniquely.
First Coast Doulas understands that during the first year postpartum, especially the six weeks following birth, feelings of inadequacy and guilt, and functioning on little to no sleep can leave you in an odd, almost unreal place. We want every family to flourish, not just survive!
In those times when mothers feel unsure a postpartum Doula is there to listen and valid her feelings and concerns. We support mothers who are confident and know exactly what they'll need and others who really aren't sure at all, both are normal, we can be of great help to both.
At FC Doulas, our postpartum Doulas don't replace anyone; we work with the family to coordinate a plan to for the postpartum time. We reassure the mother and father, help with bonding and assist mom in being more comfortable. We will provide basic breastfeeding support and guidance.
In addition we help facilitate safe space for parents to talk about their concerns and ask questions about their newborns without fear or judgment. We assist with light meal prep and housekeeping, organizing baby things, help with outings, diapering, swaddling, feeding, and can help you in selecting products. We help connect families with other professionals for additional support for anything outside of our range of expertise.
We want every mother who desires a shower daily to get her shower; it's a little slice of heaven in the day of a mother, uninterrupted shower and sleep! Precious sleep! We help new parents get that restful sleep, not just survival sleep, a key ingredient in a well postpartum!
We fill the gaps that parents know will be there and those unexpected potholes along the way!
Fathers may want to be more involved, but aren't sure how to accomplish this or are nervous about caring for the baby. Sometimes they just need a little direction or for someone to talk it out with them. A father might have a hard time bonding with baby. The postpartum Doula can make some suggestions to help the family during this time.
The entire family is experiencing an in between and the postpartum doula understands that.
Siblings benefit from having a postpartum doula involved too. Becoming a sibling is big news! In fact it can be so big that it's overwhelming. The once only child now shares both parents with his new sibling, his park days and play dates having taken a back seat to appointments, diaper changes, and feedings. With a postpartum Doula you have someone who can involve the older sibling, and give attention to their needs so they thrive in the new family setting.
There are times that parents seem emotionally absent or withdrawn, and other times they are all the feels. Doulas can help the family find their new groove! Having a postpartum Doula in the first six weeks after birth is the essential ingredient in your postpartum recipe!
First Coast Doulas love supporting families postpartum and we look forward to getting to know you and your family!
FC Doulas postpartum Doula, Elizabeth is also a professional Placenta Encapsulation Specialists. Find out the benefits of placenta encapsulation and how having a postpartum Doula and PE Specialist in your home benefits you!
Included in this series;
The Postpartum Doula's Role
A Light At The End Of The Tunnel
Each title in the series will run 7-22-2015 through 7-31-20