This is part 2 in 6 part blog series Titled; Guilt, Inadequacy, and Insufficient Funds
See bottom of page for details and the link to part 1
"Inadequacy is the arch nemesis of happiness"~Elizabeth Luke
There I was holding a little plastic stick in my hand with two lines. Although I knew we were planning and trying to get pregnant, that two lines were positive and one line was negative, that I missed my period that month, and was experiencing nausea for a couple weeks, that moment was still so surreal.
I'm pregnant I thought to myself
"I'm having a baby" I said out loud!
After sharing the news with my husband and us sharing with all of our family and friends, we went back to our life together with a new life growing inside of me.
We counted down the days until our sweet baby was here. As I approached my third trimester I began to experience some feelings that I was unable to put into words. You know being on the emotional roller coaster in Pregnancyville sometimes makes you feel a little…crazy.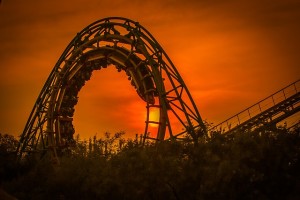 I would watch the news and think to myself, what am I doing bring a sweet innocent baby into this crazy, screwed up world? Will I be able to love, care for, and protect my baby? Will I have time for friends and family? Will I be enough?
Feelings of inadequacy.
I've always found it super fascinating and absolutely beautiful that women can develop, grow and birth babies. I found my body more beautiful than anything because of all the hard work it was doing to grow this sweet baby.
I also had moments where I would look at my naked body in the mirror and think, who the hell am I? Where did I go? Will I ever look the same again?
My husband would reassure me, "you're beautiful", "you still turn me on", "I wish you saw what I saw", he would say. Smart man! He loved me, it showed, but I questioned, did he mean those things?
I felt in adequate. I had this idea stuck in my head of what I thought beautiful meant to other people, but why? I saw beauty for beauty, not appearance, not body shape or size, not skin pigment, or short or long hair, not stretch marks or boob job. Why was I judging myself?
Why then was I feeling so inadequate and judging myself this way? What's with all this baggage I was carrying?
I struggled with these thoughts and feelings day in and day out, but I enjoyed my pregnancy as much as to be expected for someone whose body was changing so rapidly both physically and emotionally through the heat of summer in Florida.
I went on to give birth to a beautiful baby boy who was the light of my life. I also carried the baggage of those negative, but very normal feelings over into motherhood.
This series continues…
Included in this blog series;
Baggage I Carried When I Carried My Baby
Second Baby Guilt Part 1
Second Baby Guilt Part 2
The Postpartum Doula's Role
A Light At The End Of The Tunnel
Each title in the series will run 7-23-2015 through 7-31-2015