Must Haves for Expecting Parents
You've bought the crib, car seat, and most of the cloths, but what are the other must haves for expecting parents? You're as ready as you know how to be, but what else? We're sharing the top must haves for expecting parents! We'll give details on the top three and then provide you with a list and links for everything else! Prep work simplified!
Must Haves for Expecting Parents
#1 An Excellent Childbirth Education Class
Parents welcoming babies is 2018 live demanding lives and require a class that is comprehensive, convenient, and engaging. An excellent class will prepare couples for both medicated and non-medicated birth as well as vaginal and cesarean.
Classes can vary greatly both in cost and in what's taught. Some classes focus on what to expect at a specific place of birth, facility protocol if you will. Others focus on just one "method" like hypnosis or partner advocacy while others, like the one's listed below focus on understanding the process in depth, learning different tools, and a satisfying experience.
The Confident Birth & Parenting Class and The Prepared Parent Childbirth Class are excellent classes that also teach the  physical happenings of pregnancy and birth, how to navigate the variations of birth, comfort and coping techniques, and how to have a more satisfying experience overall. These classes help the couple build upon their relationship whether your main support person is your mother, partner, or best friend.
More parents are opting for private one on one courses that are completed within a couple of days as opposed to classes that can last four, six, or twelve weeks in length.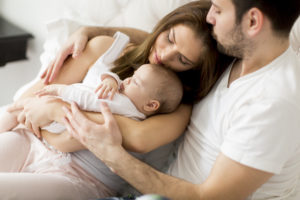 Must Haves for Expecting Parents
 #2 Placenta Encapsulation
I know that placenta capsules is not something you've likely ever considered. If you know without a doubt that placenta encapsulation isn't for you feel free to skip this section. It's not for everyone and that is okay!
Women who have ingested their placenta in capsules have reported that it gave them more energy, helped their breastmilk supply, reduced the incident of postpartum sadness, and helped them feel better over all. The capsules are no different than any other dried, powdered capsule supplement you may have taken except that it is made for you, by you and contains what your body may need specifically!
Professional placenta encapsulation is something to consider, but your safety should always be of the utmost importance. Here are a few ways to help you stay as safe as possible and benefit from your placenta rather than worry with unsafe practices.
No one should ever pick up your placenta and drop off capsules.
You should always be provided a face to face visit.
Your "specialist"should have attended an in person training, have obtained certification and have said certification for that training as well as for OSHA and a Food Handlers certification too.
I'd take it a set further and verify that they are running a legal business.

Must Haves for Expecting Parents
#3 An Antepartum or Postpartum & Infant Doula
It's totally a thing and a thing we're really good at! Lets begin with the end in mind shall we. It's been a week since you came home with your baby and everyone is getting back to life as usual. Well, except for you. You haven't slept more than a solid couple hour in days, maybe a week. Sleep deprivation is taking its toll.  You have this perfect little human in your arms that you are "learning" and who looks to you for everything. You're nursing around the clock, cramping, changing diapers and running to the bathroom to change pads so you don't leak out onto your new sexy mesh panties.
You are not feeling very sure of yourself or your abilities at this point and know you could really use some support, but you don't want to ask and you're not even sure what to ask for exactly. No one told you about this part. The books never described this. I mean maybe it did, but it's hitting home now.
Now, imagine you have someone who comes to your home 2-3 times a week to focus on helping you! A postpartum doula has specific training in all things postpartum. This type of doula can do things like; light housekeeping, teach hands on all things baby related, run errands for you and with you. A postpartum doula listens and sometimes she is just there for positive support and cup of tea and conversation. A postpartum doula is a wealth of knowledge and she encourages healthy habits.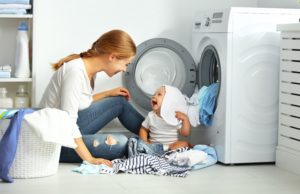 Finally, we want you to stay in the know with the most up to date information, products, deals, and support available. Let us help you simply your life! In addition to saving our blog to your favorites be sure to follow us on Pinterest, Instagram, and Facebook.